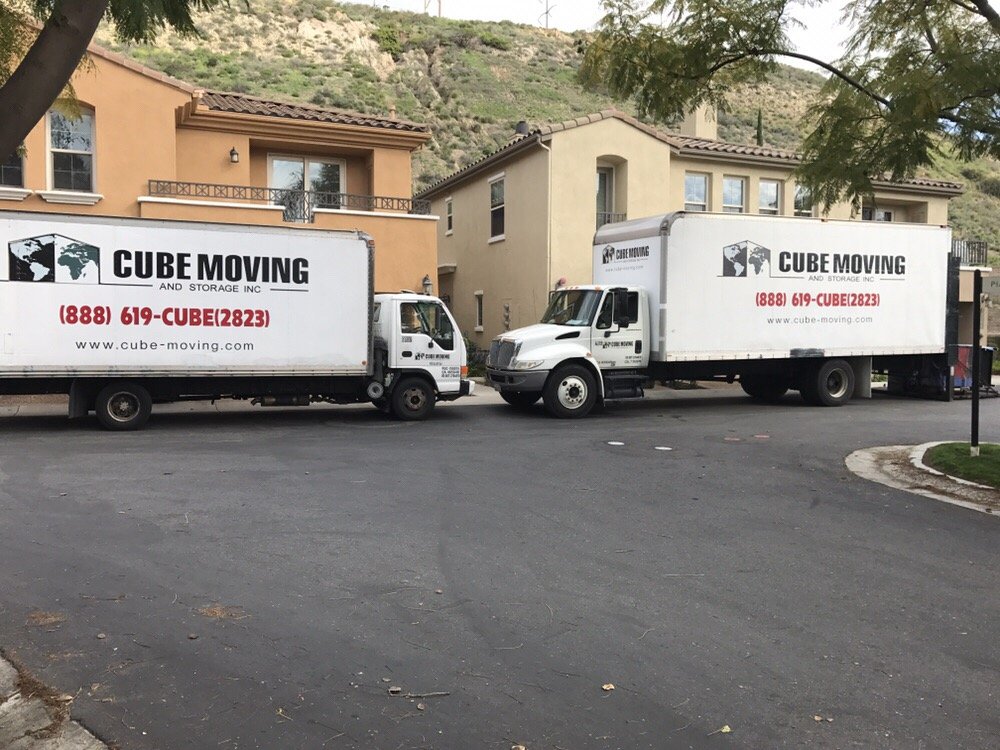 Local Services for Moving in San Diego
Chose San Diego local movers like Cube Moving when it comes to moving around SD County, Cube Moving and Storage stands out as a trusted and experienced company. Founded in 2010 by a family with a strong belief in hard work and dedication, Cube Moving and Storage has more than 13 years of moving experience in the area. Our dynamic team of highly skilled professionals is committed to making a difference in the industry and providing exceptional service to our customers.
Why Choose Cube Moving and Storage as Your Local Movers?
Cube Moving and Storage offers several compelling reasons to choose as your preferred local movers in San Diego:
Focus on Customer Satisfaction: Cube Moving and Storage prioritizes customer satisfaction and aims to make the moving process as seamless and stress-free as possible. Their responsive and friendly staff provides guidance and recommendations throughout the entire move.

Personalized Approach: Recognizing that every move is unique, Cube Moving and Storage tailors their services to meet individual requests and concerns. They understand that your needs may differ from others and ensure a personalized approach to make your move a success.

Professionalism: With years of full-time experience in similar positions, Cube Moving and Storage's staff members are highly skilled and professional. They are trained to handle items with care and communicate effectively with customers. The company also conducts ongoing training programs to ensure their teams maintain the highest standards.

Affordable Pricing and Discounts: Cube Moving and Storage offers competitive pricing that aligns with the local market. Their hourly rates are among the lowest in the San Diego area, making them a budget-friendly choice. Additionally, the company frequently provides discounts and special deals, allowing customers to save even more on their move.
Cube Moving and Storage provides a wide range of local moving services to accommodate the diverse needs of ourcustomers
Customers Want Timely and Eficient Moving Service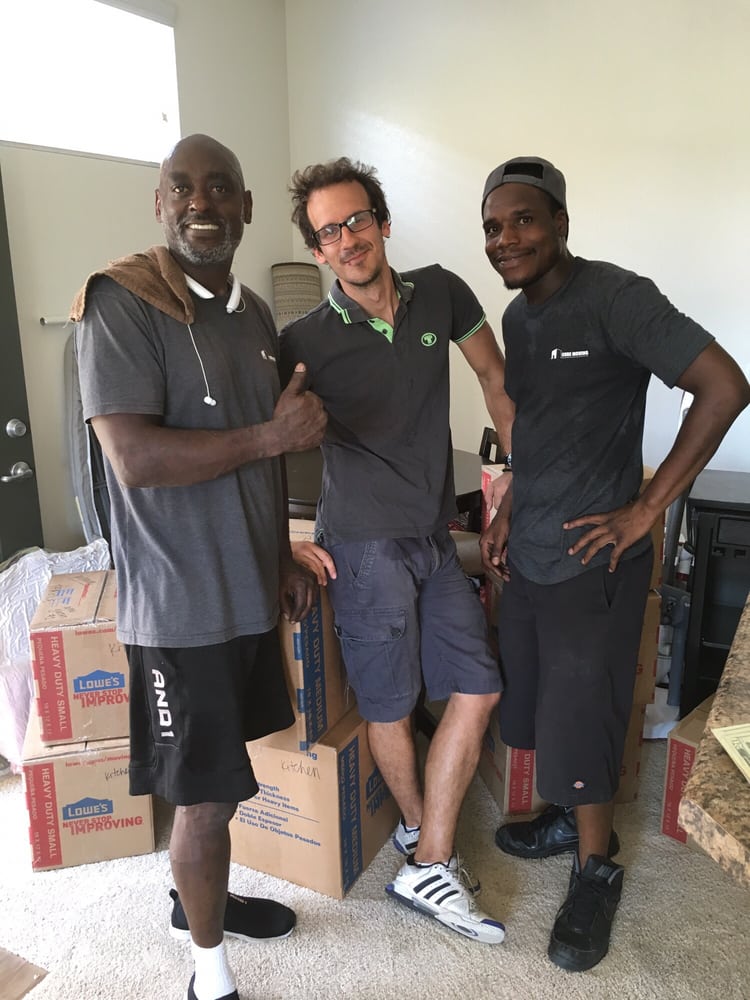 At Cube Moving and Storage, we hold your time in high regard and strive to provide you with a timely and efficient moving service. We understand that moving can be a time-sensitive endeavor, and we are committed to ensuring that your move is completed promptly and according to schedule. Our experienced teams work diligently to maintain a steady pace without ever compromising the safety of your cherished belongings. With Cube Moving and Storage, you can trust us to handle your move efficiently, delivering excellent service while keeping your valuables secure throughout the entire process.
Local Knowledge is a Must for San Diego Local Cube Movers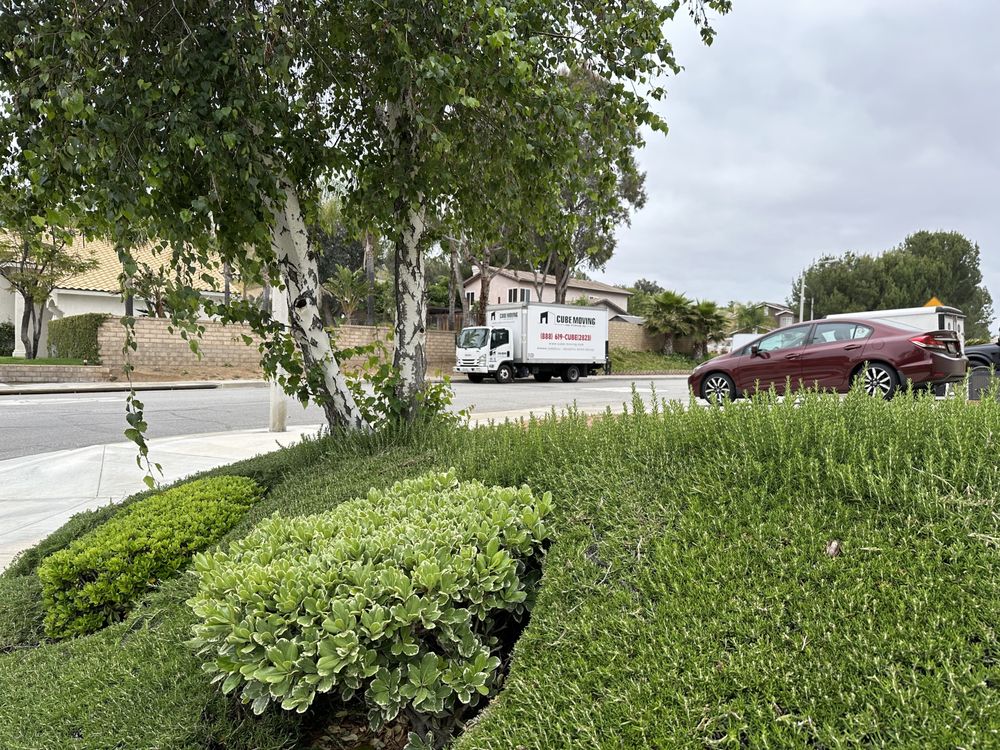 At Cube Moving and Storage, being based in San Diego gives us a distinct advantage when it comes to local knowledge. We have a deep understanding of the city and its intricacies, allowing us to navigate through its streets with ease. We are well aware of the traffic patterns and know the best routes to take to avoid congestion and delays. Our team can provide you with valuable insights and recommendations to ensure an efficient and seamless move. Whether it's suggesting the most convenient times to schedule your move or offering strategies to overcome any potential challenges, we are here to share our local expertise and make your relocation experience in San Diego a breeze. With Cube Moving and Storage, you can trust that our knowledge of the city will contribute to a successful and stress-free move.
We use Lates Software to provide you with best experience
At Cube Moving and Storage, we pride ourselves on our commitment to continuing innovation and advanced technology. We understand that the moving industry is constantly evolving, and we strive to stay at the forefront of these changes. By staying up-to-date with the latest industry trends and adopting new technologies, we are able to simplify even the most complex moves for our customers.
Our team is always exploring new tools and techniques that can enhance the efficiency and effectiveness of our moving services. Whether it's utilizing state-of-the-art moving equipment, implementing advanced logistics software, or incorporating innovative packing materials, we are dedicated to finding ways to streamline the moving process.
By embracing technology, we are able to offer our customers a more seamless and convenient experience. From online booking and tracking systems to digital software management systems, we leverage these advancements to provide a higher level of service and transparency.
When you choose Cube Moving and Storage, you can be confident that you are partnering with a company that is committed to embracing innovation and utilizing advanced technology to exceed your expectations. We are always striving to find new ways to improve our services and ensure that your move is as smooth and efficient as possible.
All pricing is discussed upfront, no surprises and hidden fees.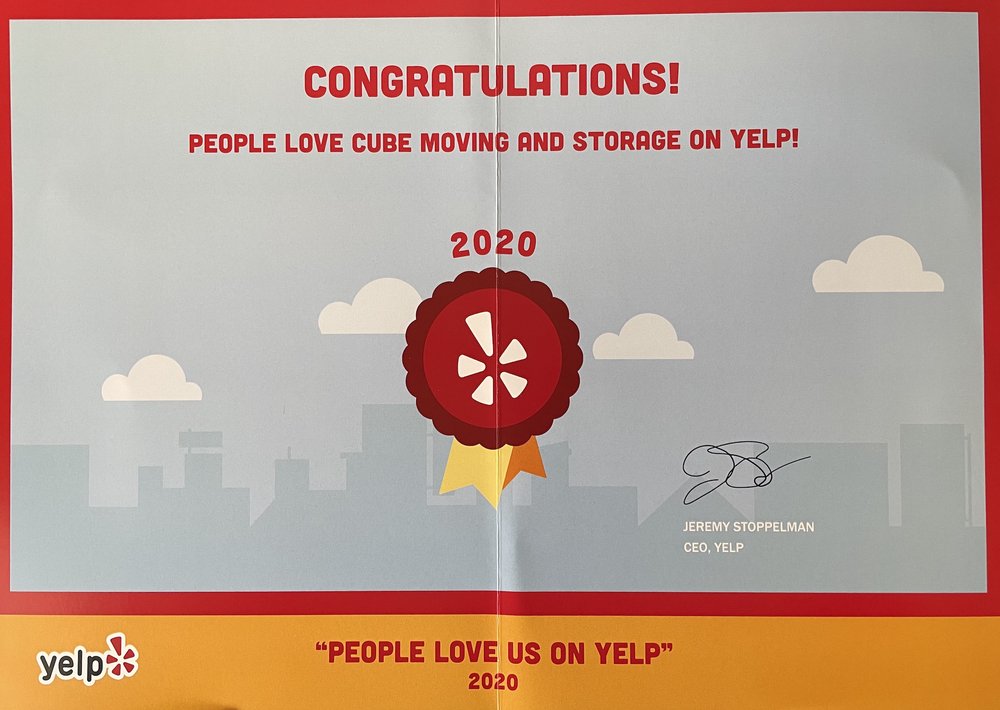 Cube Moving and Storage believes in transparency and has a policy of no hidden fees. We do not charge extra for stairs, elevators, driving time from office to pick-up or from final address back to office, equipment usage, or reusable packing materials. Our sales representative will provide you with a clear pricing breakdown and explain all the terms and conditions upfront, eliminating any unpleasant surprises.
We are fully Licensed and Insured moving company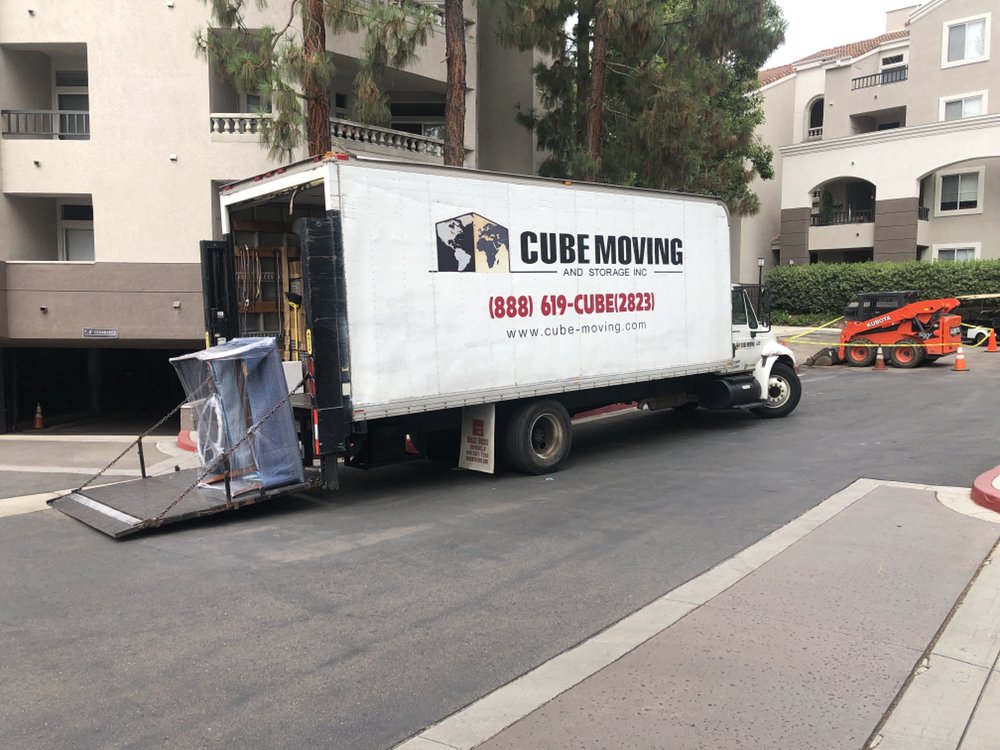 At Cube Moving and Storage, we take pride in being a step ahead of other pseudo moving companies that operate without the necessary licenses and credentials. We understand the importance of hiring a legitimate moving company with the proper documents in place, and we strongly advise customers to avoid scammers and ensure the legitimacy of any company they consider for their move.
Here are five reasons why it is crucial to hire a legitimate moving company:
1) Protection of Your Belongings: When you hire a legit moving company like Cube Moving and Storage, you can rest assured that your belongings are in safe hands. Our fully licensed and insured status means that we have met all the necessary legal requirements to provide moving services, and we take responsibility for the safety and security of your items throughout the entire moving process.
2) Professionalism and Accountability: Legitimate moving companies operate with a high level of professionalism and accountability. We adhere to industry standards and best practices, ensuring that our team members are trained, experienced, and capable of handling your move efficiently and professionally. Our commitment to excellence is reflected in the positive reviews and testimonials we receive from our satisfied customers.
3) Compliance with Regulations: Legit moving companies comply with all relevant regulations and guidelines set by the authorities. This compliance ensures that your move is conducted in a legal and ethical manner, protecting you from any potential legal issues or liabilities. By choosing a licensed company like Cube Moving and Storage, you can have confidence in our commitment to following the rules and regulations that govern the moving industry.
4) Peace of Mind: Hiring a legitimate moving company provides you with peace of mind throughout the moving process. Knowing that you are working with a reputable and trustworthy company alleviates stress and uncertainty. You can focus on other aspects of your move, knowing that your belongings are being handled by professionals who prioritize your satisfaction and the safe transportation of your items.
5) Financial Protection: Legitimate moving companies, like Cube Moving and Storage, offer financial protection through their insurance coverage. In the event of any unforeseen accidents or damages during the move, our liability coverage provides a level of financial security. This protection ensures that you are not left bearing the full burden of any losses or damages that may occur.
When you choose Cube Moving and Storage, you are selecting a fully licensed and insured company that is committed to providing you with a safe and reliable moving experience. We urge all customers to verify the legitimacy of any moving company they consider and to prioritize the protection and security of their belongings by hiring a reputable and licensed moving company like ours. Don't fall victim to scammers or unlicensed movers – choose Cube Moving and Storage for a stress-free and dependable moving experience.
Hire best Local Movers in San Diego
Cube Moving and Storage has all the qualities of a reliable and efficient local moving company in San Diego. With their exceptional customer service, personalized approach, professionalism, affordable pricing, and comprehensive range of services, they have become a preferred choice for many residents in the area. Whether you're moving within the city or to a neighboring neighborhood, Cube Moving and Storage is dedicated to ensuring a hassle-free and successful relocation.
By choosing Cube Moving and Storage as your local movers in San Diego, you can have confidence that your move will be handled with utmost care and efficiency. Experience the difference of working with a reputable and experienced moving company that prioritizes your satisfaction every step of the way. Contact Cube Moving and Storage today to receive an estimate or book your moving date, and make your local move in San Diego a stress-free and seamless experience.
Questions About Local Moving in San Diego
Q: How does Cube Moving define a local move?
igor89902
2023-09-17T17:11:05+00:00
A: Cube Moving considers a local move to be within a specific radius, typically within the San Diego area.
According to the Federal Motor Carrier Safety Administration (FMCSA) in the United States, a local move is generally defined as a move within a single commercial zone or metropolitan area that does not exceed a radius of 100 miles. The FMCSA refers to such moves as "short-haul" moves.
Here are some key criteria that determine whether a move is considered local based on FMCSA regulations:
Distance: The move must be within a radius of 100 miles from the origin to the destination. This distance is measured "as the crow flies," meaning the straight-line distance between the two locations.
Commercial Zone/Metropolitan Area: The origin and destination of the move should be within the same commercial zone or metropolitan area. The boundaries of commercial zones can vary based on the specific region or state.
Crossing State Lines: A move that involves crossing state lines, even if the distance is within 100 miles, is not considered a local move. Such moves are subject to federal regulations for interstate moves.
It's important to note that while local moves are generally exempt from certain federal regulations applicable to interstate moves, there may still be state or local regulations that apply. Additionally, some exceptions to the 100-mile radius limit may exist in specific situations or regions, so it's advisable to consult the FMCSA or a professional moving company for the most accurate and up-to-date information.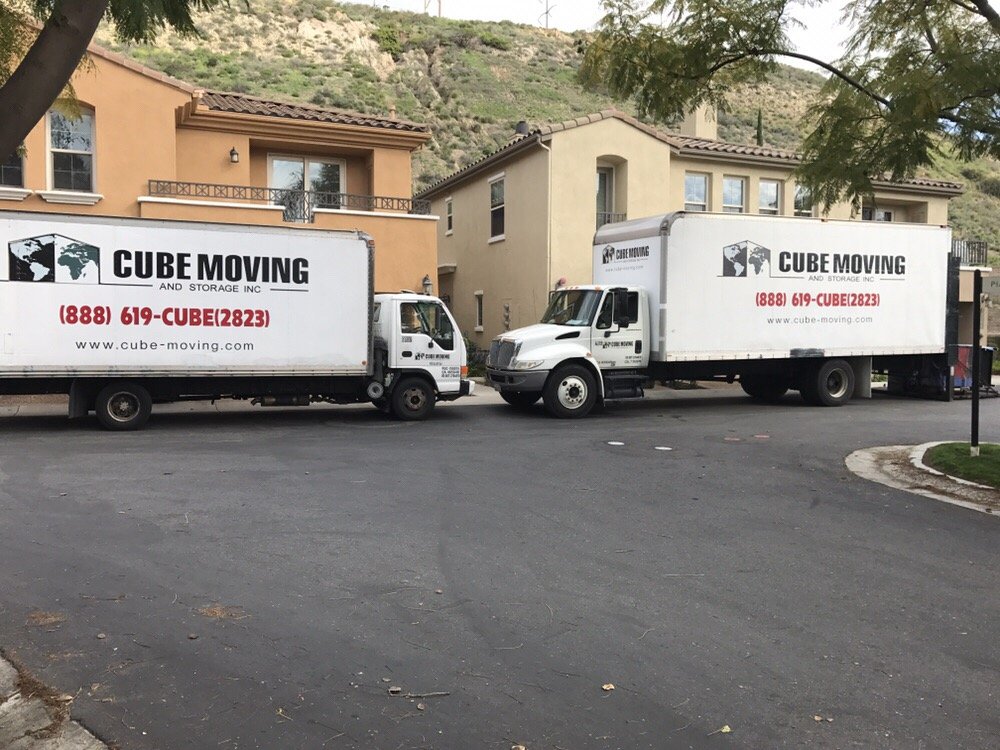 Cube Moving and Storage offers local services for moving in San Diego. Chose San Diego local movers like Cube Moving when it comes to moving around SD County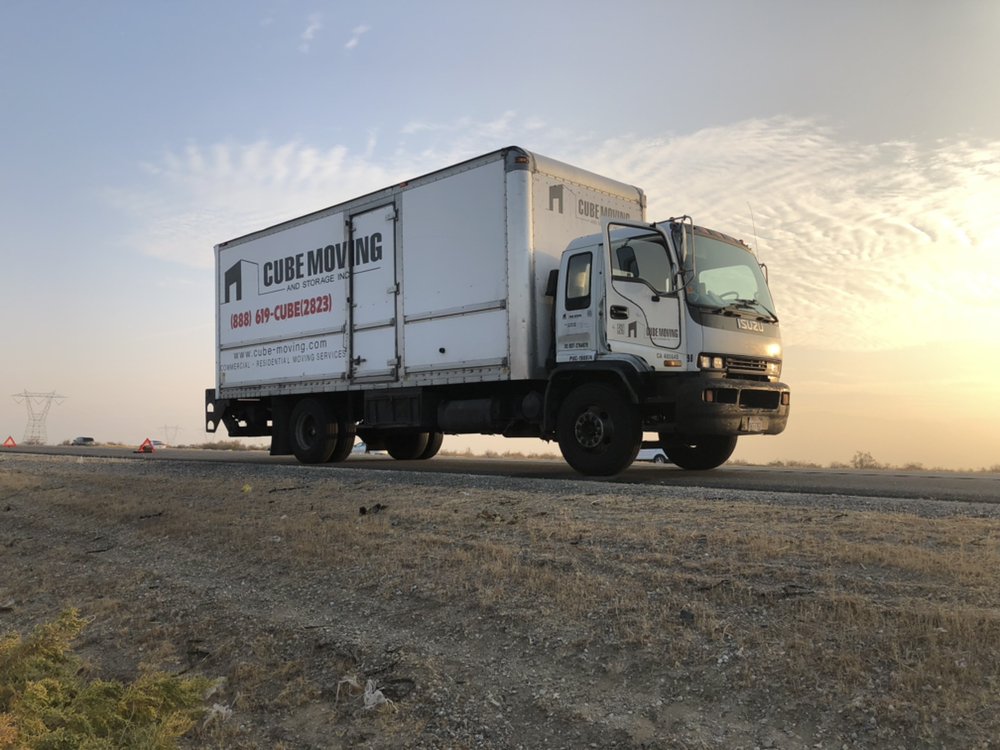 Simplify your long-distance move with our trusted team. Our experienced professionals ensure a seamless transition, providing efficiency, professionalism, and utmost care for your belongings.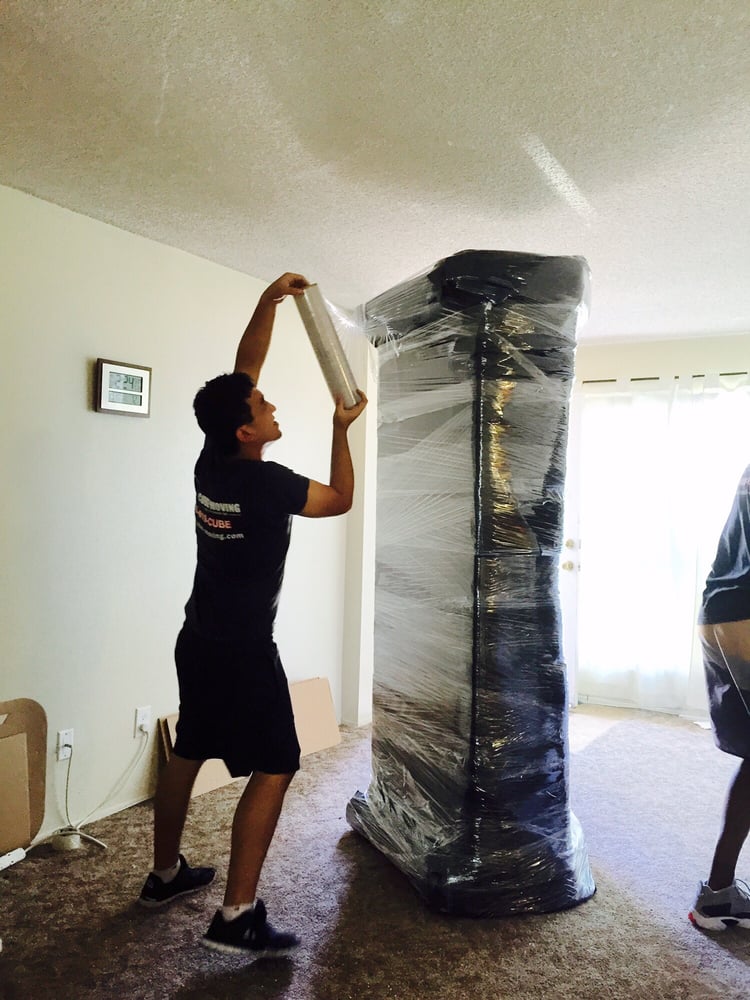 Simplify your packing process with our comprehensive packing service. Our skilled professionals handle every detail, ensuring efficient, careful, and secure packing for a stress-free moving experience.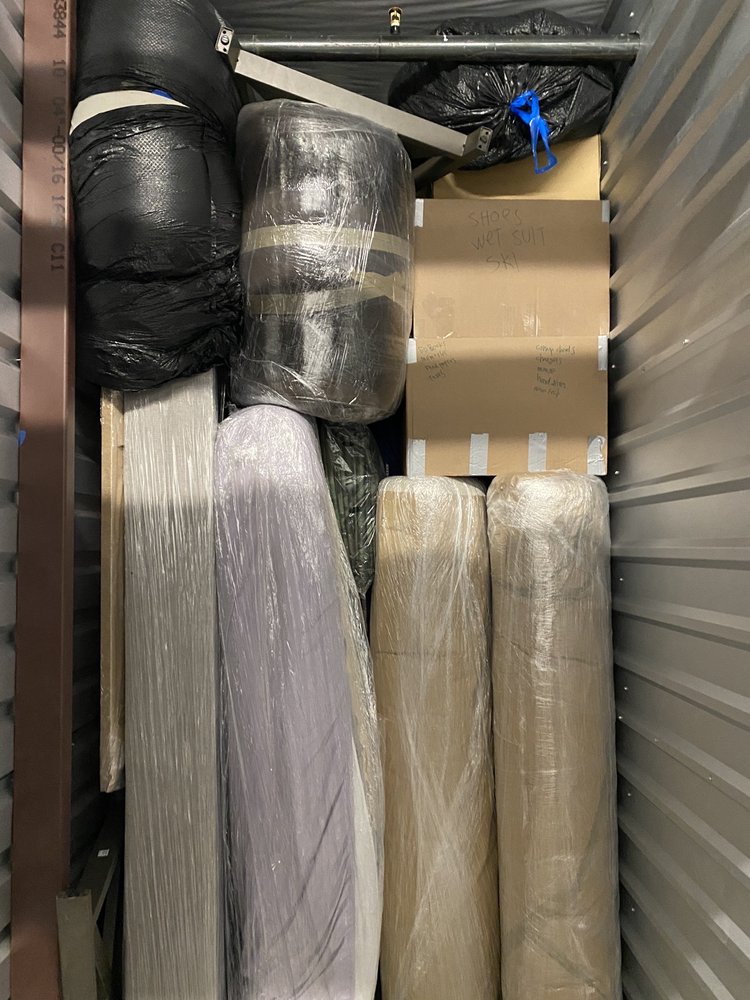 Seamlessly manage your moving and storage needs with our reliable services. Our experienced team ensures efficient, secure moving and storage solutions, making your transition stress-free and convenient.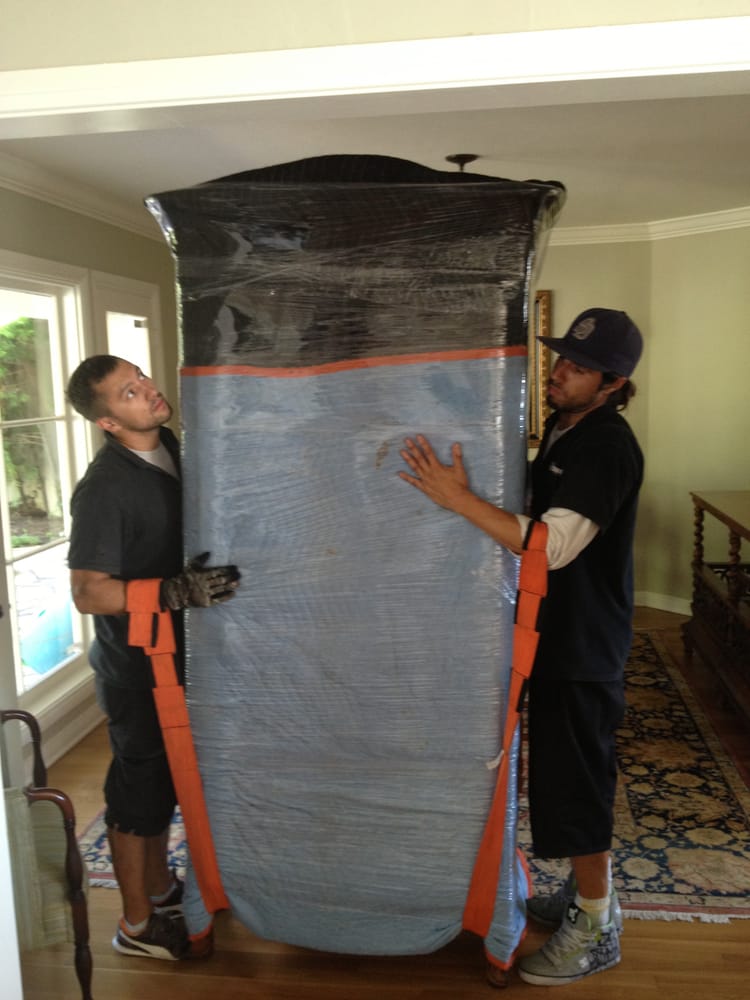 Proudly serving our military members with specialized moving solutions. Our experienced team understands the unique requirements of military moves, providing efficient, reliable, and respectful service for a smooth transition.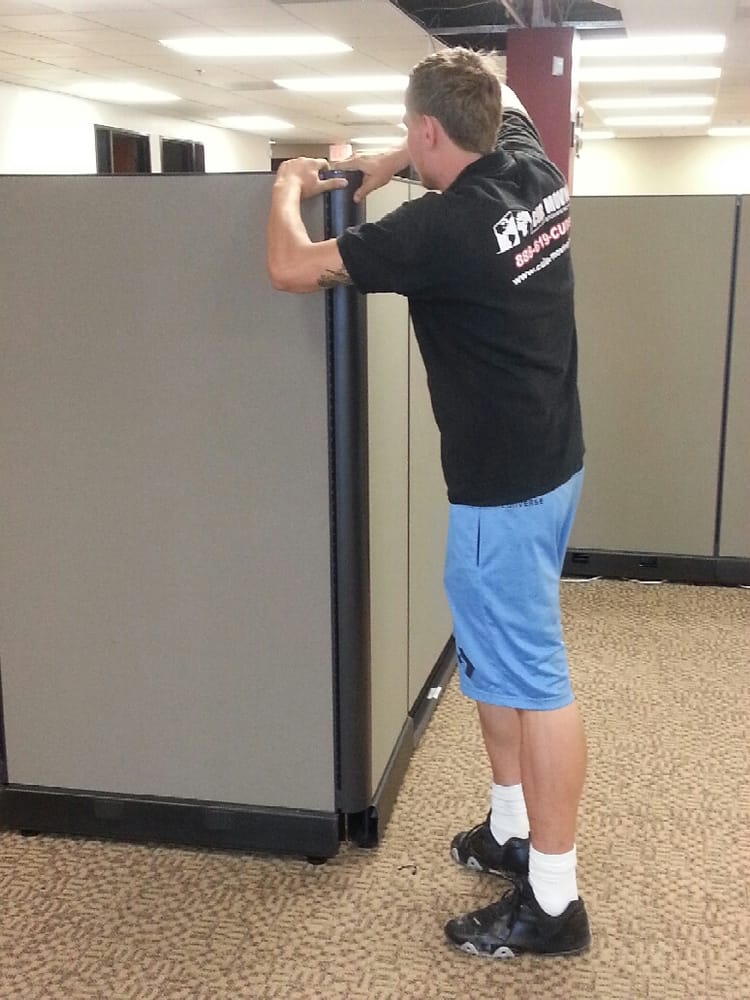 Smoothly relocate your business with our top-notch commercial moving service. Our experienced team ensures minimal disruption, efficient logistics, and careful handling of your valuable assets for a seamless transition.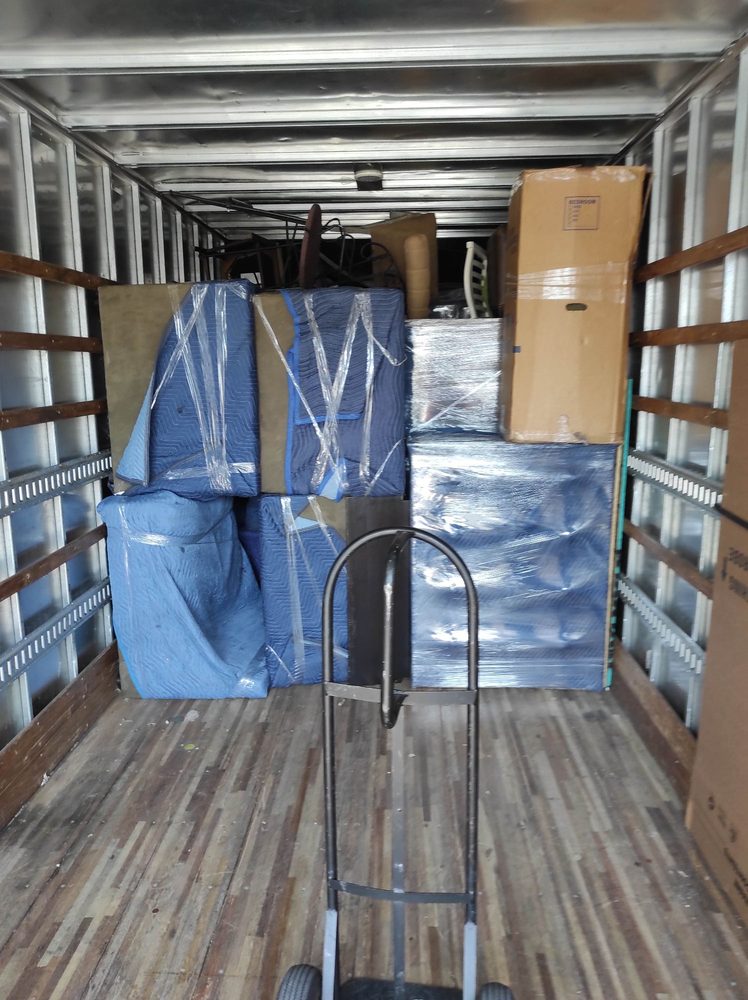 Compassionate and reliable senior moving specialists. Our experienced team understands the unique needs of seniors, providing efficient, respectful, and personalized service for a smooth and comfortable transition.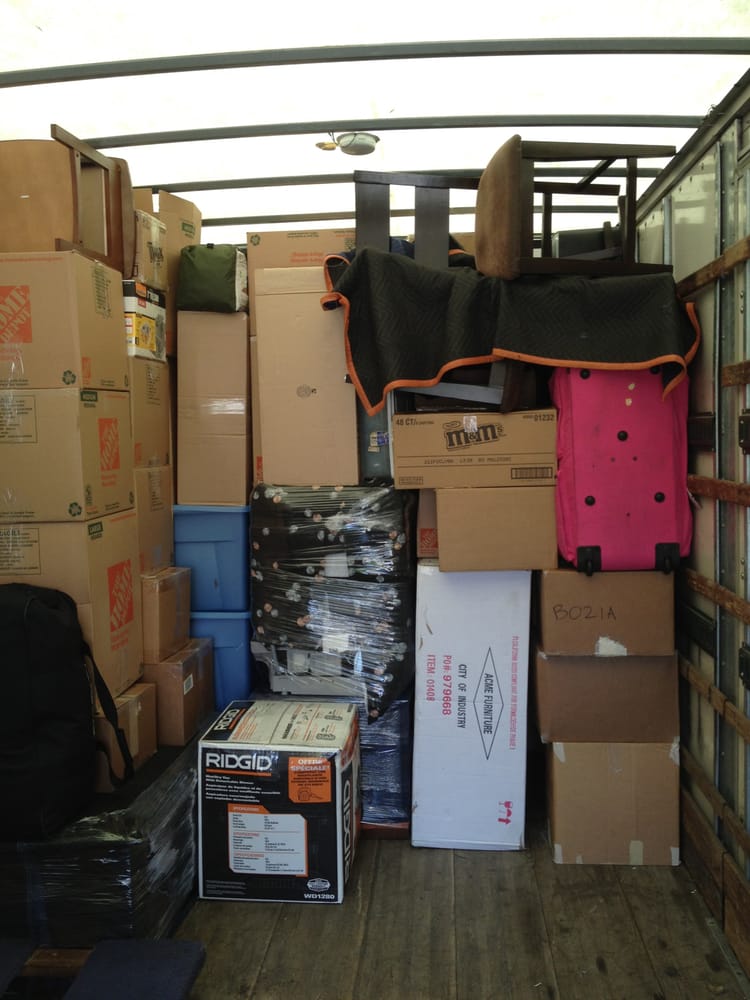 Cube Movers San Diego – your residential moving experts. Trust our professional team to handle your move with care, efficiency, and attention to detail. Experience a seamless transition to your new home with us.
we are a professional
Best Moving Services offered by Cube Movers