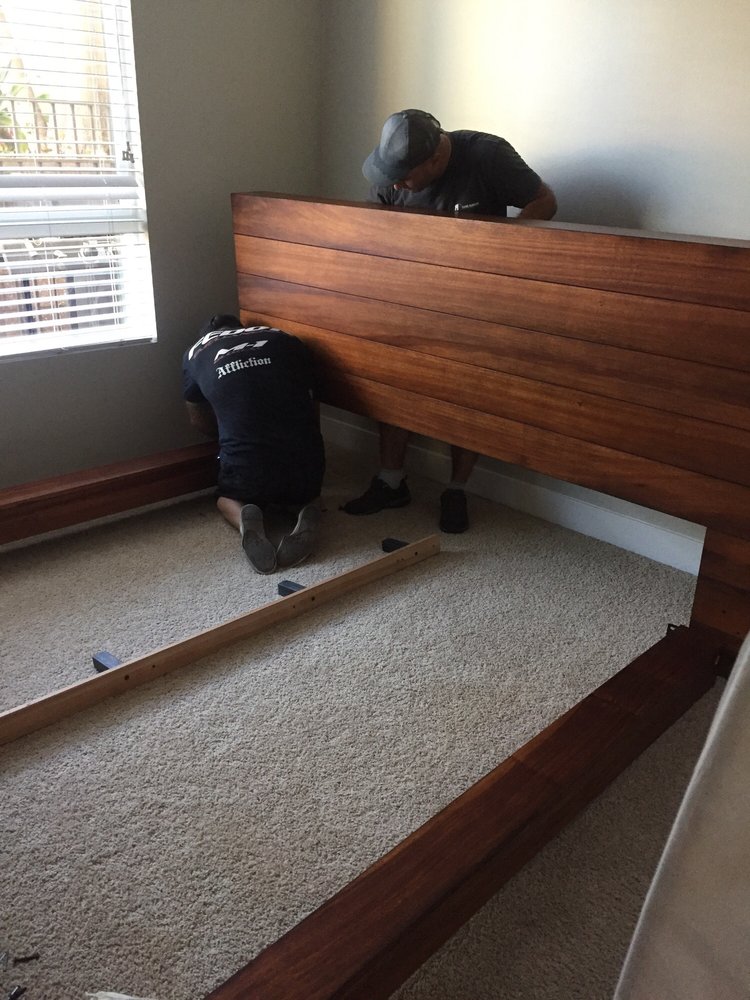 Welcomingly positioned between the iconic Balboa Park and the lively downtown of San Diego, North Park emerges as a treasure within the cityscape. It's not just another neighborhood; it's a vibrant fusion of historic charm, buzzing commercial zones, and an unmistakably creative aura. If you're setting your sights on making North Park home, aligning with a proficient local moving company can make your transition not just easier, but genuinely enjoyable.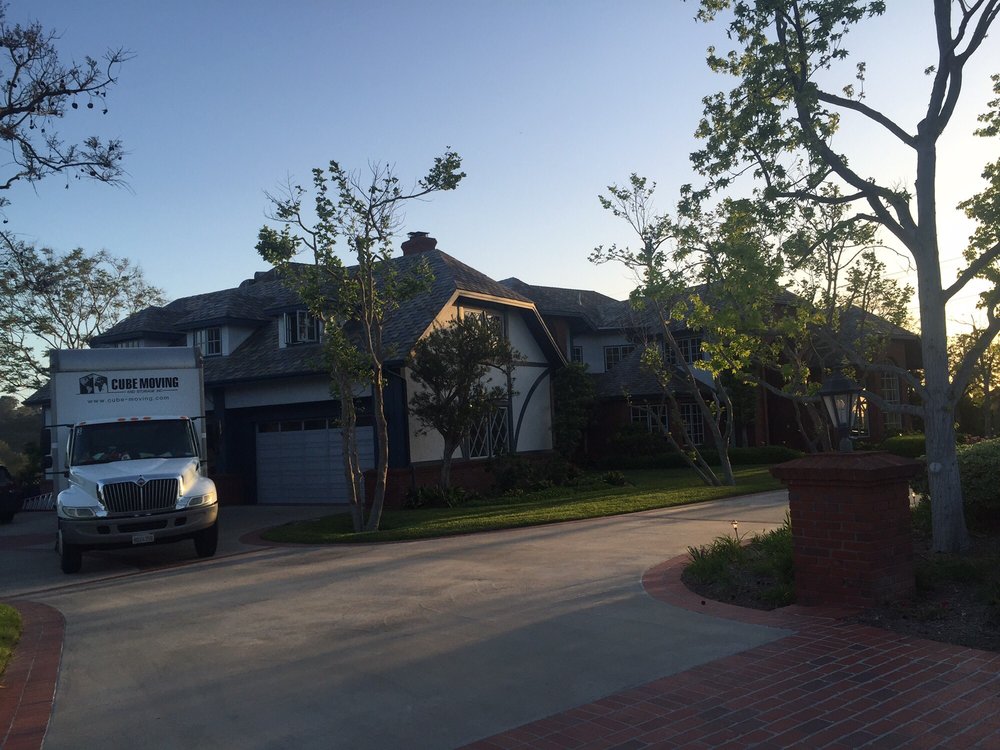 North Park Movers – Cube Moving and Storage.
Enter Cube Movers and Storage. Over our extensive journey spanning a decade, we've woven ourselves into the very fabric of North Park, becoming its go-to moving experts. What sets us apart? Our deeply rooted understanding of North Park's unique landscape. Those one-way streets, tight bends, and slender alleys that might pose challenges for the uninitiated? They're just part of our daily rhythm. Our team effortlessly navigates, ensuring swift access to residences, be it a vintage house or a modern apartment.
Now, let's talk about services. With Cube Movers and Storage, you're not just getting a one-size-fits-all solution. We believe in customization, understanding that every move is as unique as the individuals making it. Whether you're seeking assistance with mere loading and unloading or you're on the lookout for a comprehensive solution spanning packing to long-distance transfers, we're equipped and ready.
Best North Park Moving Company!
In the subsequent sections, we'll dive deeper into what makes Cube Movers and Storage the preferred choice for many in North Park. Moreover, we'll arm you with essential tips on selecting stellar moving services and prepping for a seamless transition to this dynamic community. Stay with us on this journey, and let's make your move an exciting new chapter.
The Value of Engaging Expert Movers in North Park & Deciphering Moving Expenses in North Park
Let's face it: relocating ranks high on the list of life's most daunting tasks. Merely imagining the packing and shifting can be overwhelming. So, why not lean on the expertise of seasoned professionals to carry that burden?
By choosing Cube Moving & Storage, North Park's trusted movers, you're giving yourself the gift of a moving experience that's more joy than jitters. Every nuance, every detail, is handled by our skilled team, freeing you to savor the anticipation of settling into a new space. Here's a snapshot of what our adept movers bring to the table: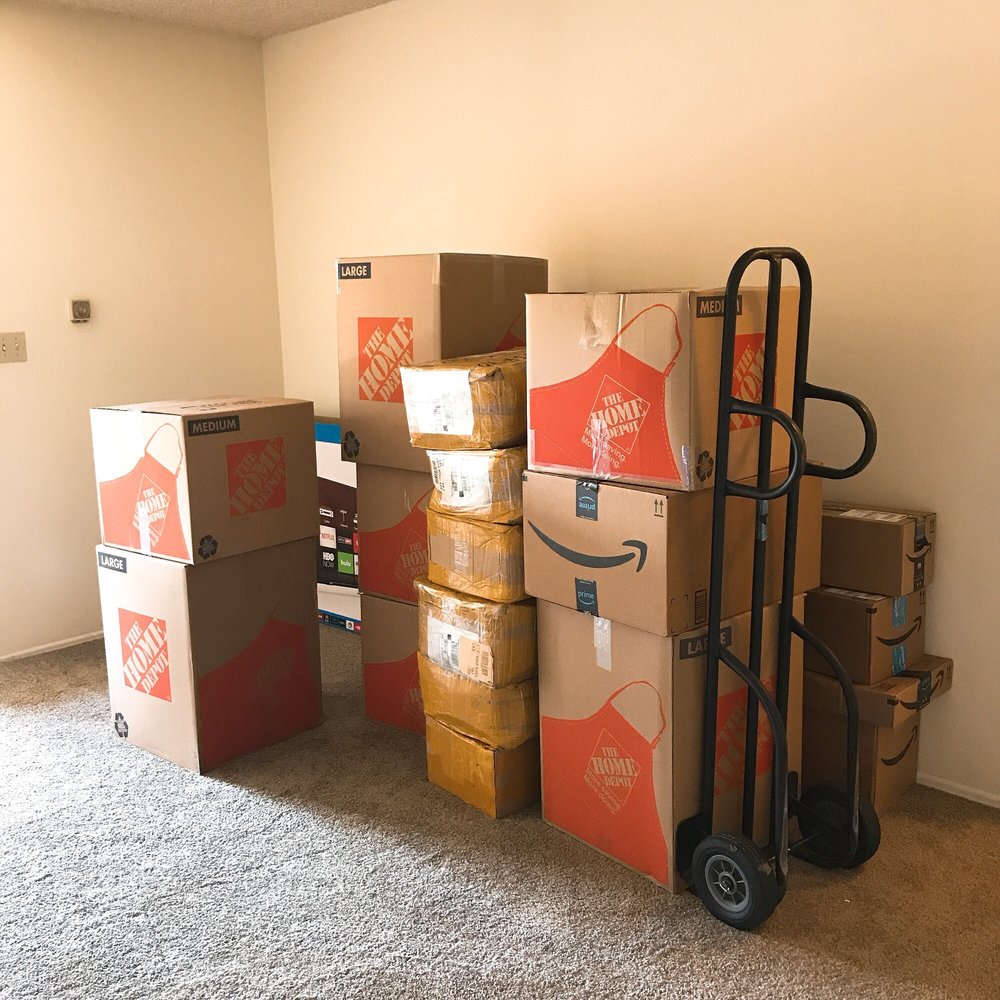 Here's a snapshot of what our adept movers in North Park bring to the table:
Meticulous packing using top-tier materials.

Strategic loading, optimizing truck space to the fullest.

Safe transit, ensuring your cherished belongings reach your North Park abode or storage without a scratch.

Swift unloading, with items thoughtfully placed as per your guidance.

Handy services such as dismantling or setting up bulkier items. All you do is guide the placement – we tackle the strenuous stuff!
Now, to address the burning question: What's the investment in professional North Park moving services? Here's a ballpark figure:
2 movers + truck (Hourly rate): Roughly $100 – $150/hour

A local shift (below 50 miles): Approximately $600 – $1000 in total

A journey spanning longer distances: Typically $2000 – $5000 or more
These figures can fluctuate based on considerations like:
Travel distance

Time involved

Volume or weight of possessions

Use of packing materials or services

Chosen moving date and season

Access points at both the starting and endpoint. While the evident perk of hiring professionals is a stress-free move, the financial benefits can't be ignored

Access to cost-effective packing materials

Smart loading, translating to fewer trips

Safe temporary storage solutions if needed

Expert route planning, ensuring fuel efficiency

Assured protection against potential damages. Ready to make the leap? Contact Cube Moving today for a personalized estimate, tailored just for you, by North Park's most sought-after movers!
How to choose the right Moving Company in North Park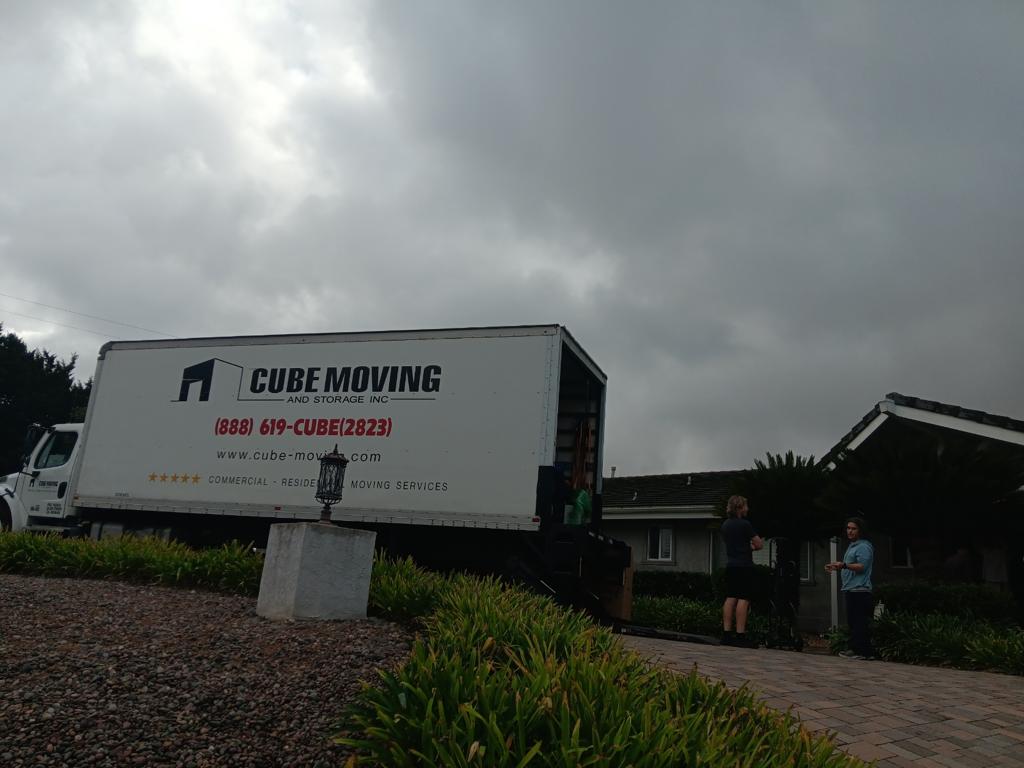 North Park, the vibrant community you now call home! As a new resident, finding reliable local businesses for home services is essential. Cube Moving & Storage has proudly served North Park for nearly 15 years, establishing itself as the premier choice for top-rated local moving services. In this chapter, we will explore the range of services Cube Moving offers and why you should choose them for your next move.
If you need a Local move in North Park, Cube Moving & Storage is the top-ranked choice. With a solid track record, stellar customer reviews, and a commitment to excellence, we are the movers who truly understand the neighborhood and your needs. Make your move a breeze—choose Cube Moving & Storage today!
Long-Distance & Cross-Country Moving Services in North Park by Cube Moving
Are you planning a long-distance move from North Park to destinations across California or even beyond state lines? Cube Moving is here to offer specialized long-distance and full-service interstate moving services that cater to your unique needs. In this chapter, we'll delve into what a long-distance move entails, the benefits of choosing Cube Moving, and why our cross-country movers are the perfect choice for your relocation.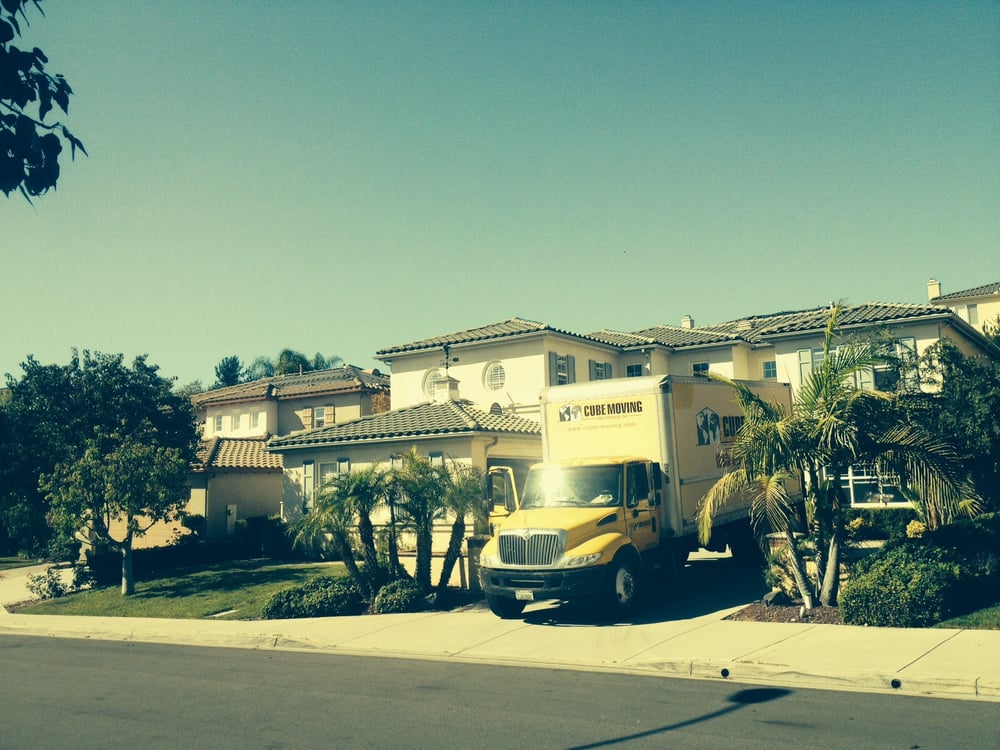 What is a Long-Distance Move?
A long-distance move typically involves:
Moving 100+ miles away: Whether you're relocating to a neighboring state or a distant city, Cube Moving has you covered.
Crossing state lines (interstate): Our expertise extends beyond state borders, ensuring a seamless transition to your new home.
Multi-day driving routes: We understand the complexities of multi-day journeys and are prepared to handle them.
Navigating regulations for transporting goods: Cube Moving takes care of all necessary permits and compliance to ensure your belongings are transported legally.
Cube Moving's Long-Distance Services
Cube Moving's Comprehensive Long-Distance Services
When it comes to long-distance moves, Cube Moving is your trusted partner in providing a wide range of comprehensive services to ensure a smooth and hassle-free relocation experience. Here's what sets our long-distance moving services apart:
Permitting Logistics: Planning an interstate move involves navigating a maze of regulations and permits. Cube Moving takes the burden off your shoulders by handling all the necessary permitting logistics. Our team is well-versed in the intricacies of interstate moving, ensuring your belongings are transported legally and without any complications.
Door-to-Door Service: We understand that convenience is key during a long-distance move. Cube Moving offers a door-to-door service, meaning we pick up your items right from your North Park residence and drive them directly to your new out-of-state destination. This seamless approach minimizes the need for you to coordinate multiple logistics, making the entire process more efficient.
Experienced Long-Distance Movers: Our dedicated long-distance movers bring years of experience to the table. They are highly trained professionals who understand the unique challenges and demands of cross-country relocations. Rest assured that your belongings will be in the hands of experts who prioritize their safety and secure transportation.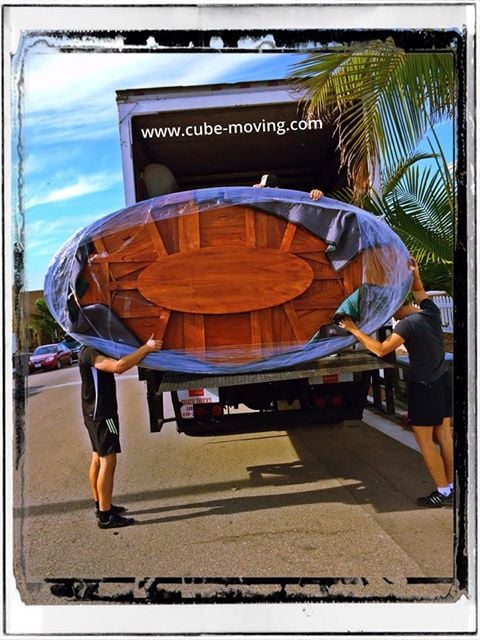 Cube Moving's Interstate Relocation
Timely and Reliable: At Cube Moving, we value your time and strive to meet your schedule. We adhere to agreed-upon timelines and ensure that your possessions arrive at your new location when you expect them. Our commitment to reliability and punctuality is unwavering.
Transparent Communication: We believe in keeping you informed every step of the way. Cube Moving provides transparent communication throughout the entire long-distance move. Our real-time updates and responsive customer support ensure you're always in the loop, giving you peace of mind.
Customized Solutions: We recognize that every long-distance move is unique. Cube Moving offers tailored solutions to match your specific needs and preferences. Whether you require additional packing services, storage options, or special handling for fragile items, we've got you covered.
Safety and Security: Cube Moving takes the safety and security of your belongings seriously. Our climate-controlled trucks provide an optimal environment to protect your valuables from extreme temperature variations and adverse weather conditions during transit.
Movers North Park, San Diego, CA  Testimonials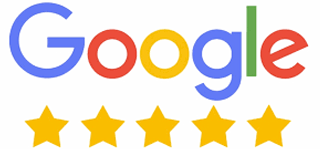 "My long-distance move from San Diego to Denver with Cube Moving could not have gone more smoothly. Their movers arrived on time, carefully wrapped and loaded all my furniture and boxes with no damages, and delivered everything in just a few days. I would use them again without hesitation for any interstate relocation."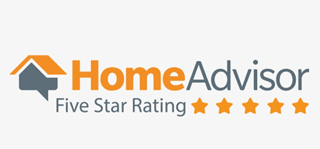 "As an older person moving to a smaller home in North Park after 30 years, I worried about handling it all. But Cube Moving put me instantly at ease. They helped with every detail with respect and patience. I'm so grateful I chose them for their special assistance preparing my new place – they exceeded my expectations!"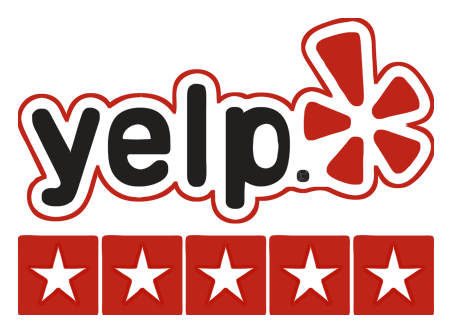 "Cube Moving made quick work of our local move within North Park! They packed and loaded our belongings with incredible efficiency while still being extremely careful with our valuables. Getting around North Park's tight streets would have been impossible without their expertise. I highly recommend Cube for any neighborhood move here!"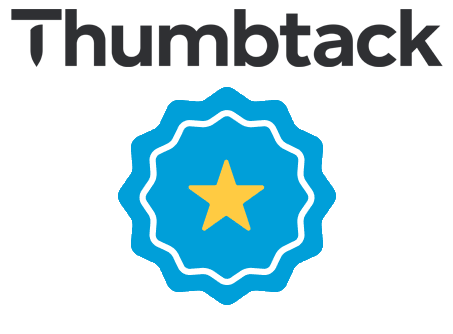 "I own a lot of fragile valuables and artwork, so moving always makes me nervous. But Cube Moving transported every single piece, no matter how delicate, with the utmost care and caution. Their specialty moving skills are worth every penny for peace of mind on moving day!"

"My company relocated our office from North Park to downtown San Diego. Cube Moving handled the entire move seamlessly from start to finish. They disassembled and reassembled all our furniture efficiently with no scrapes or damages. I really appreciated their expertise navigating our high-rise buildings. Definitely recommend them for a commercial move!"