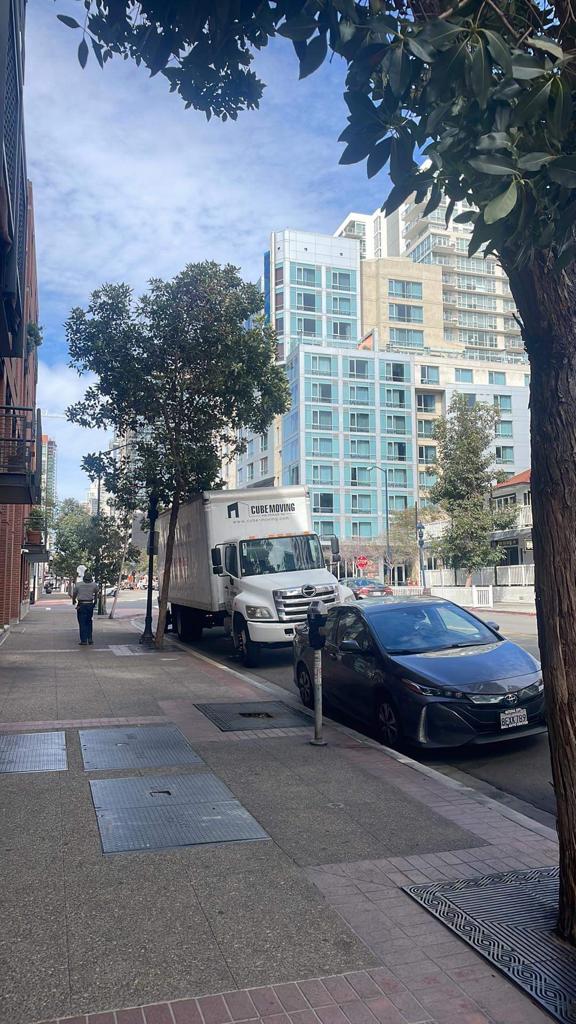 Hire the best moving company in Normal Heights, CA – Cube Movers and Storage
Welcome to Normal Heights, a vibrant and historic neighborhood in central San Diego! This diverse community is known for its quaint Craftsman homes, independent businesses, and strong sense of community. If you're considering a move to Normal Heights, you've made an excellent choice. But a stress-free relocation depends on working with the right moving company. That's where Cube Movers and Storage comes in.
As a full-service Normal Heights movers company with over 10 years of experience, Cube Moving has the skills and resources to make your move to Normal Heights smooth and hassle-free. Our team of professional movers is familiar with the layouts and access points of Normal Heights homes and apartments. We know exactly how to navigate the neighborhood's streets, alleys, and tight corners to transport your belongings safely and efficiently.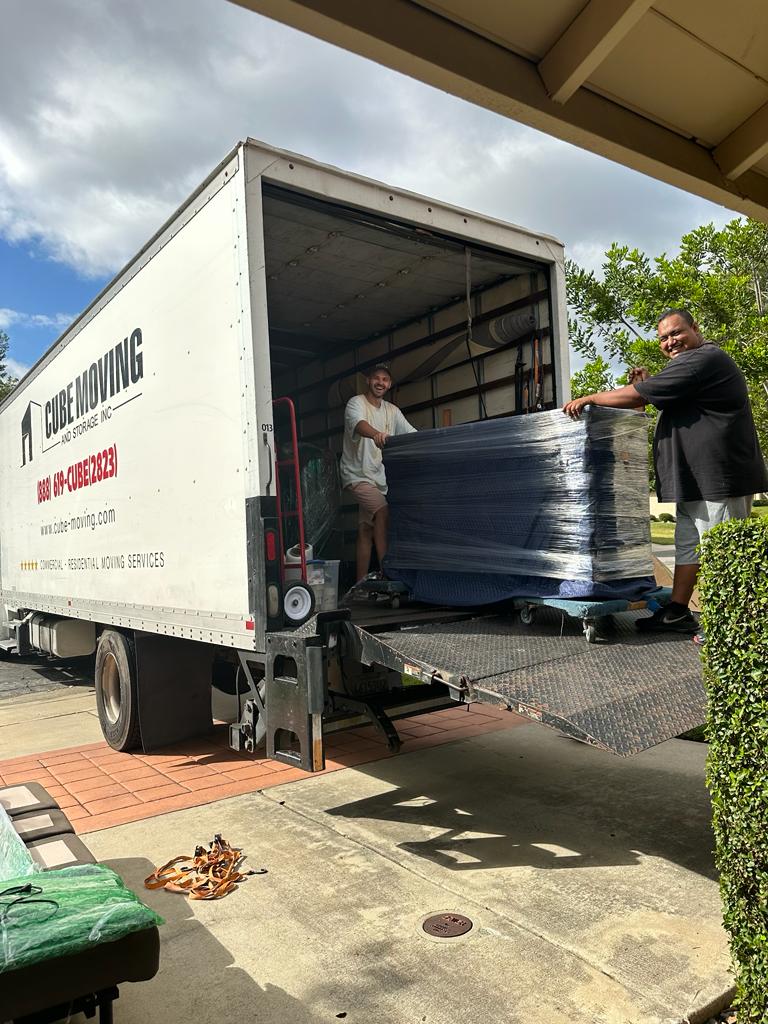 Whether you need help loading, transportation, or unloading, Cube Moving has you covered. We provide a range of services to suit every relocation need and budget. From packing supplies and labor to long-distance transportation, our Normal Heights movers have the training and equipment to handle all the challenges of moving day.
Read on to learn why Cube Moving is the top choice for stress-free relocations in Normal Heights. We'll also share tips for choosing the right movers and preparing for a smooth move into your new Normal Heights home.
The Importance of Hiring Professional Movers in Normal Heights and Understanding the Cost of Moving in Normal Heights
Moving is universally acknowledged as one of life's most stressful events. There are so many details to coordinate – packing, loading, transportation, unloading – not to mention disconnecting and reconnecting utilities, changing addresses, and getting settled in the new home. Who has time for all that?
This is where hiring professional Normal Heights movers can make all the difference. Rather than handling everything yourself, skilled movers from Cube Moving & Storage will pack, load, drive, and unload your belongings with care and efficiency. This liberates you to focus on other aspects of your move. It also ensures your valuables are handled by experts, reducing the risk of damage.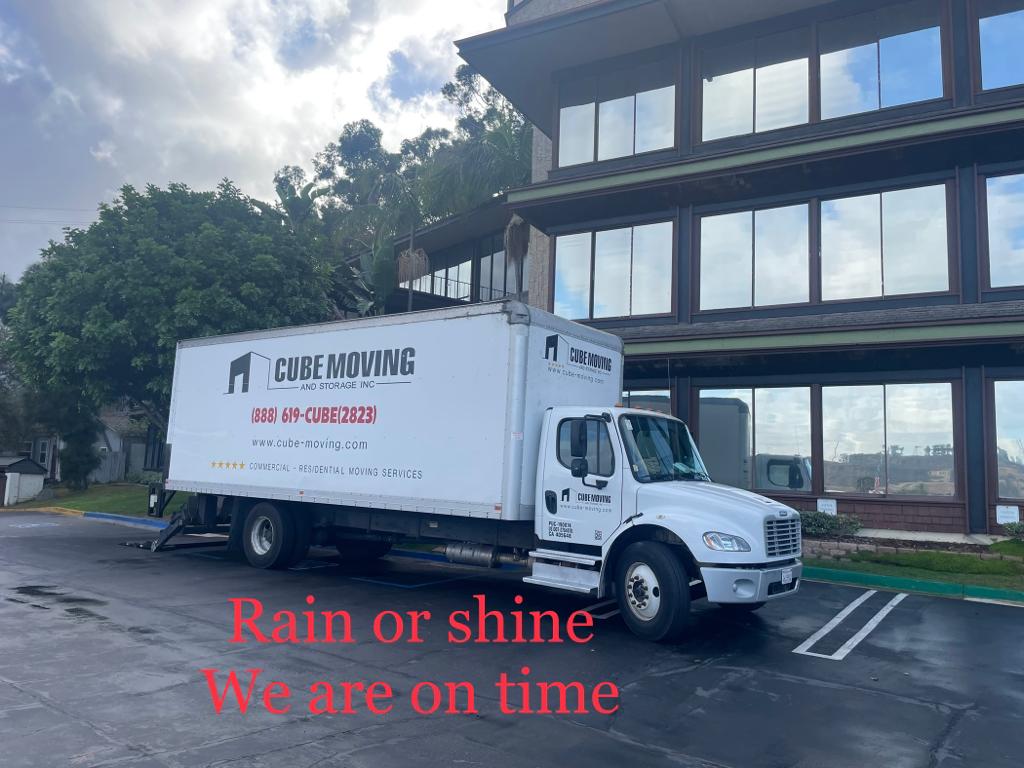 But what does it cost to hire professional movers in Normal Heights? Here are some typical price ranges:
One of the most daunting aspects of moving is often the associated costs. Understanding the financial side can help in budgeting and can lead to a cost-effective move:
Hourly rate for 2 movers and a truck: $100-$150 per hour

Average cost for local move (under 50 miles): $600-$1000

Average cost for long distance move: $2000-$5000+
The exact price depends on factors like:
Distance traveled

Time required (hours/days)

Amount/weight of belongings

Date and season of the move

Accessibility and parking at pickup/drop-off points
Reputable companies like Cube Moving provide binding estimates upfront, so you aren't surprised by hidden fees later. And hiring movers can actually reduce your total moving costs, through perks like:
Discounts on packing supplies

Efficient loading to reduce trips/time required

Secure storage options between destinations

Expert navigation reducing mileage

Damage-free handling reducing replacement costs
Bottom line? Professional movers make your move less stressful and often more affordable. Contact Cube Moving today to get a custom quote from the top Normal Heights movers!
How to choose the right Moving Company in Normal Heights and How to Prep for a Move: Normal Heights Edition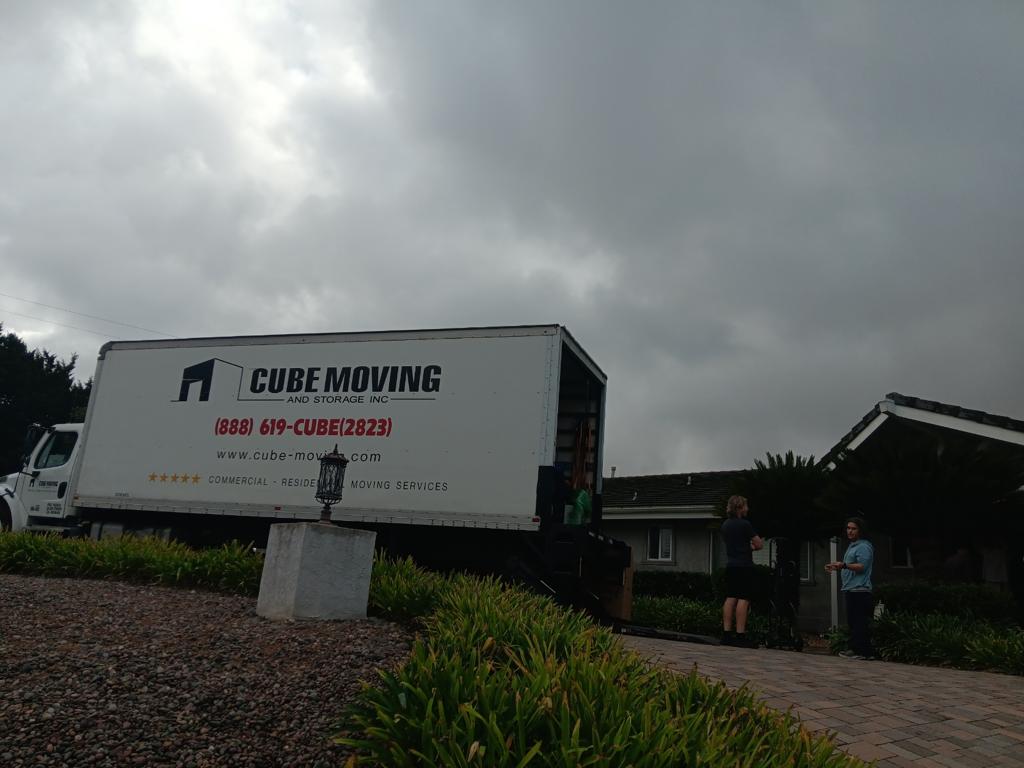 Once you choose your Normal Heights moving company, it's time to prepare for an organized, stress-free move day:
With the right movers and some savvy preparation, you'll be settled smoothly into your new Normal Heights home in no time!
As your new hometown, you want to get to know Normal Heights inside and out. That includes knowing where to find the best local businesses and service providers, like plumbers, dentists, and of course – movers. For nearly 15 years, Cube Moving & Storage has provided Normal Heights' top-rated local moving services including:
Why Choose Cube Moving & Storage as Your Premier Moving Services Provider?
The Premier Long-Distance & Cross Country Moving Service in Normal Heights: Cube Moving
Are you contemplating a relocation from Normal Heights to other parts of California or perhaps even further, across the vast continental U.S.? Allow us to introduce Cube Moving, your trusted partner for all such ventures. Our reputation as a top-tier Long Distance Moving company in Normal Heights is built on years of expertise and hundreds of successful moves to destinations like Oregon, Texas, Colorado, and beyond.
Now, you might ask, what really distinguishes a long-distance move? To put it succinctly:
Embarking on a journey to a residence located 100+ miles away.
Crossing the boundaries of state lines, hence making it an interstate venture.
Embarking on multi-day driving routes, showcasing the vastness of the relocation.
The challenge of navigating the maze of permits needed to transport regulated goods.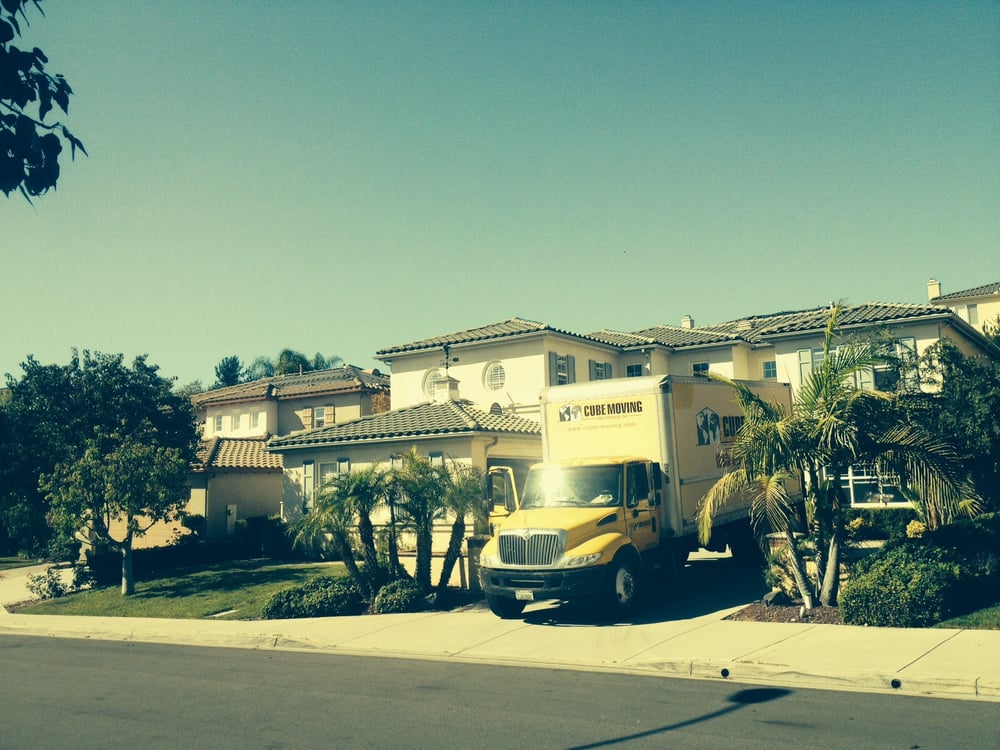 Moreover, for those interstate transitions, Cube Moving seamlessly manages all the permitting logistics, ensuring your belongings are transported legally and in accordance with federal guidelines. Furthermore, our team of dedicated long-distance movers in Normal Heights guarantees door-to-door service. From the moment they pick up your precious items in Normal Heights, they're committed to delivering them straight to your new home, storage, or designated location out-of-state.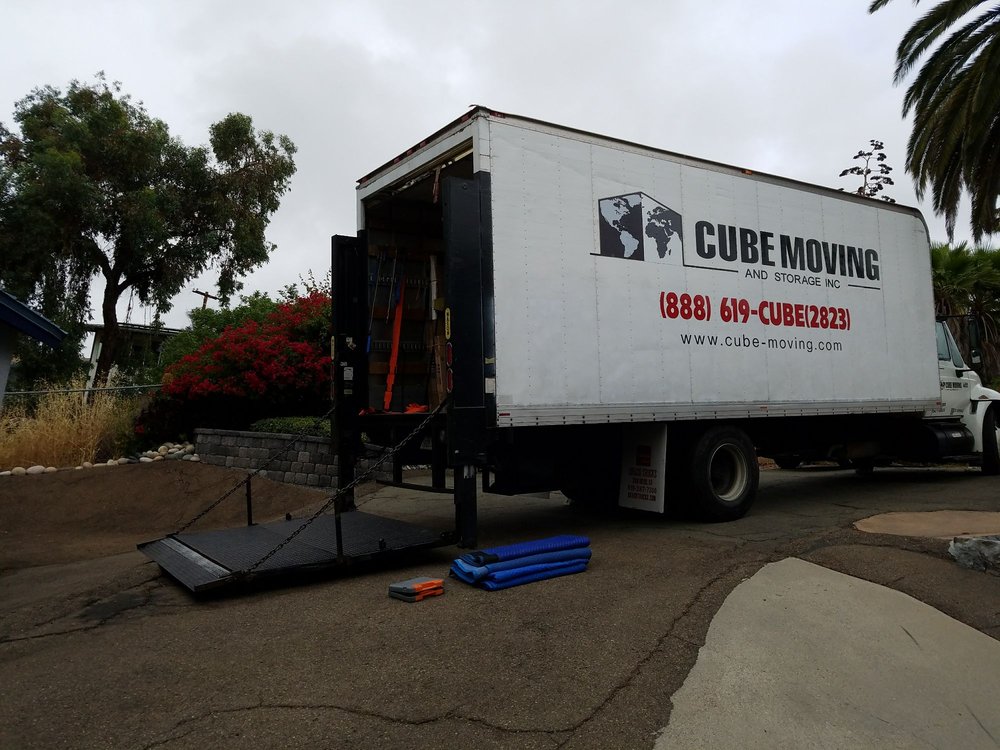 So, why entrust the intricate logistics of a long-distance move to Cube Moving? Here's why. As an esteemed Long Distance Moving company in Normal Heights, our cross-country movers are proud to offer:
Direct transportation, ensuring your items remain untouched, with no unnecessary unloading or reloading between stops.
Secure, climate-controlled trucks, ensuring your valuables remain shielded from the whims of weather and potential dust accumulation.
Real-time GPS tracking, enabling you to monitor your shipment's precise location, bringing peace of mind.
The assurance of being bonded & insured, offering robust protection against any unforeseen loss or damage.
Comprehensive coast-to-coast service, with well-mapped routes spanning all 48 continental states.
So, before the stress of coordinating a multi-faceted long-distance move weighs you down, remember there's a solution. Let the professionals at Cube Moving manage everything – from transportation, packing, loading, to unloading. Reach out to us today for a personalized quote on your impending interstate relocation. With our unmatched experience as a Long Distance Moving company in Normal Heights, you're in the best of hands.
Movers Normal Heights Reviews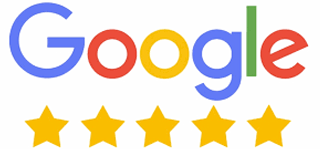 Review by Sarah T.: "My recent move was so smooth, all thanks to the expert team at Movers Normal Heights! They handled everything with such professionalism. Highly recommend!"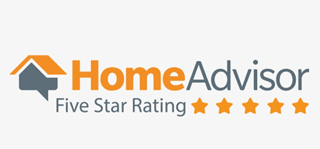 Review by James B.: "I've moved within the city a few times, but the service from Local Movers Normal Heights by Cube Moving was exceptional. Quick, friendly, and efficient."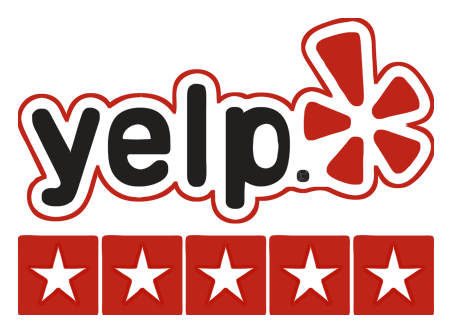 Review by Lisa R.: "If you're in search of reliable and trustworthy movers, Normal Heights Movers from Cube Moving are your best bet. They turned a typically stressful day into a breeze!"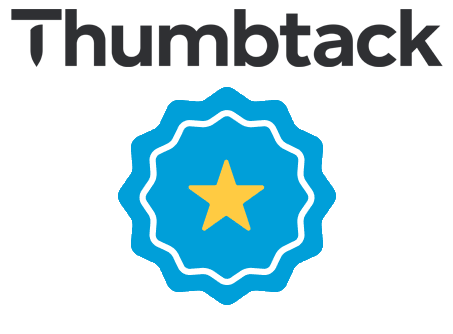 Review by Alex M.: "Moving cross-country can be daunting, but with Long Distance Moving Normal Heights by Cube, it was an effortless experience. Their meticulous planning made all the difference."

Review by Veronica S.: "I always dread the packing process, but the team from Packing Normal Heights ensured everything was safely boxed up. They saved me so much time and stress!"