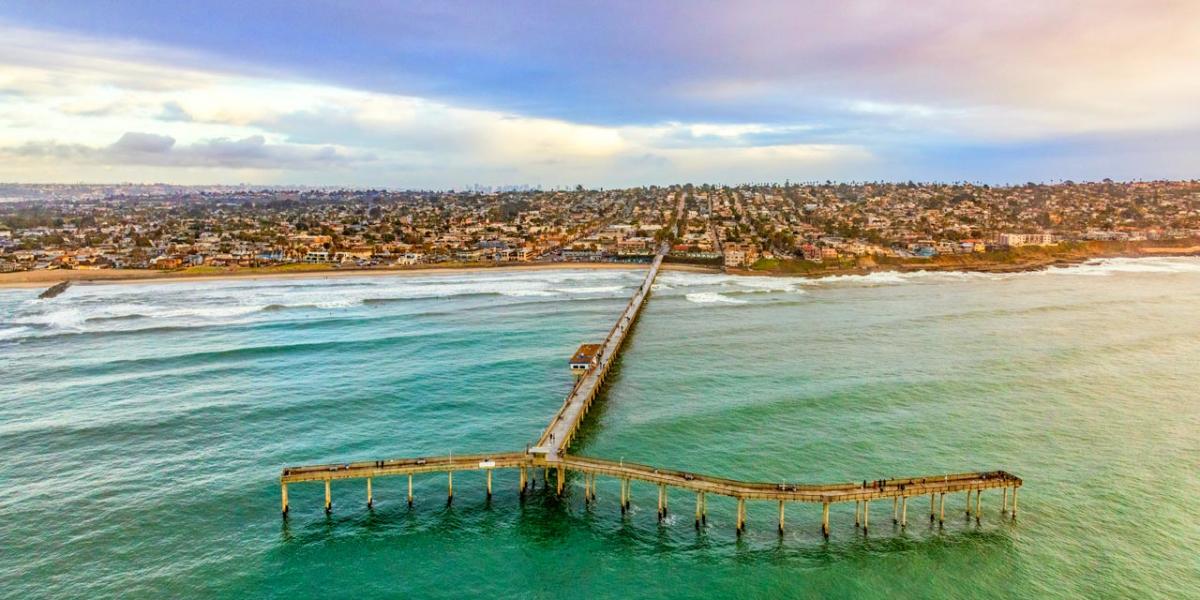 Introduction to Ocean Beach and Why It Is the Best Place to Relocate with Cube Moving
Ocean Beach, California, with its stunning coastline and vibrant community, is undoubtedly one of the most sought-after places to call home on the West Coast. If you are considering a move to or within Ocean Beach, you've come to the right place. At Cube Moving & Storage, we take pride in being the go-to choice for Ocean Beach movers. Our mission is to make your transition to this beautiful coastal community as smooth as the waves crashing on its shores.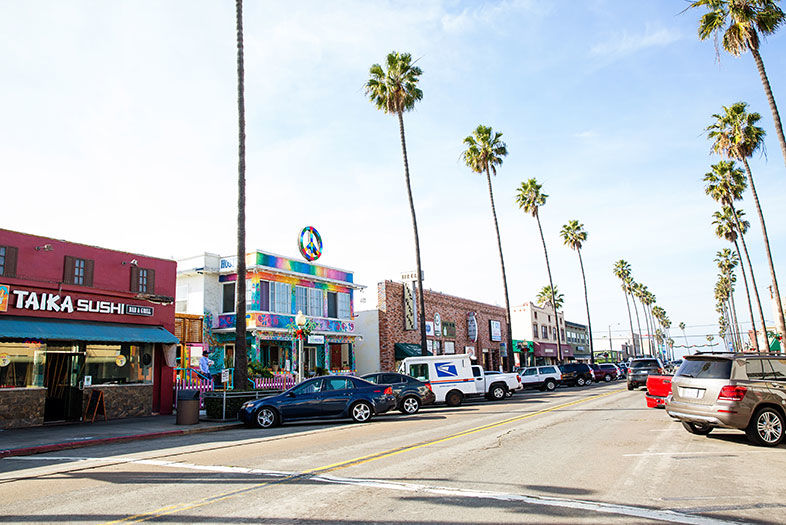 Ocean Beach Movers – Your New Beginning Awaits
Nestled in the heart of San Diego, Ocean Beach offers a unique blend of natural beauty and laid-back coastal living. It's no wonder people from all walks of life are drawn to this charming beach town. Whether you're relocating to Ocean Beach for its surf culture, eclectic local shops, or stunning sunsets, Cube Moving & Storage is here to ensure your move is seamless.
Ocean Beach Movers – Experience the Magic of Ocean Beach
As Ocean Beach movers with years of experience, we understand the uniqueness of this community. From navigating the narrow streets to coordinating moves into beachfront homes, we've got you covered. With Cube Moving & Storage by your side, you can focus on embracing the Ocean Beach lifestyle while we handle the logistics of your move.
Equipped with the right tools and know-how, professional movers, like those at Cube Moving, dramatically decrease the risk of costly damages. Their proficiency ensures that your belongings remain intact, sparing you from potential repair or replacement expenses.

Mastery in the art of furniture handling is another forte of experienced Local Movers in Fallbrook. The Cube Moving team can seamlessly disassemble and reassemble items, eliminating the anxiety of potential damage.

Say goodbye to the stress of gathering packing materials. With Cube Moving by your side, every requisite supply, from sturdy boxes to reliable tapes, is conveniently provided, saving both your time and money.

Efficiency is the hallmark of Cube Moving. Our adept team ensures a swift moving process, optimizing both the manpower and hours required, thus translating to cost-effectiveness.

Cube Moving & Storage handles all the hard labor for you from start to finish, so you avoid injuries that can lead to medical bills and time off work.

The physical demands of relocating can be daunting. Cube Moving shoulders this burden, reducing the risk of personal injuries which might otherwise lead to unforeseen medical bills or lost wages.
As a pinnacle of Local Movers in Fallbrook, Cube Moving's commitment is not just about relocating your belongings—it's about ensuring a seamless transition without hidden costs or unnecessary stress. Trust in our expertise to make your move both smooth and economical.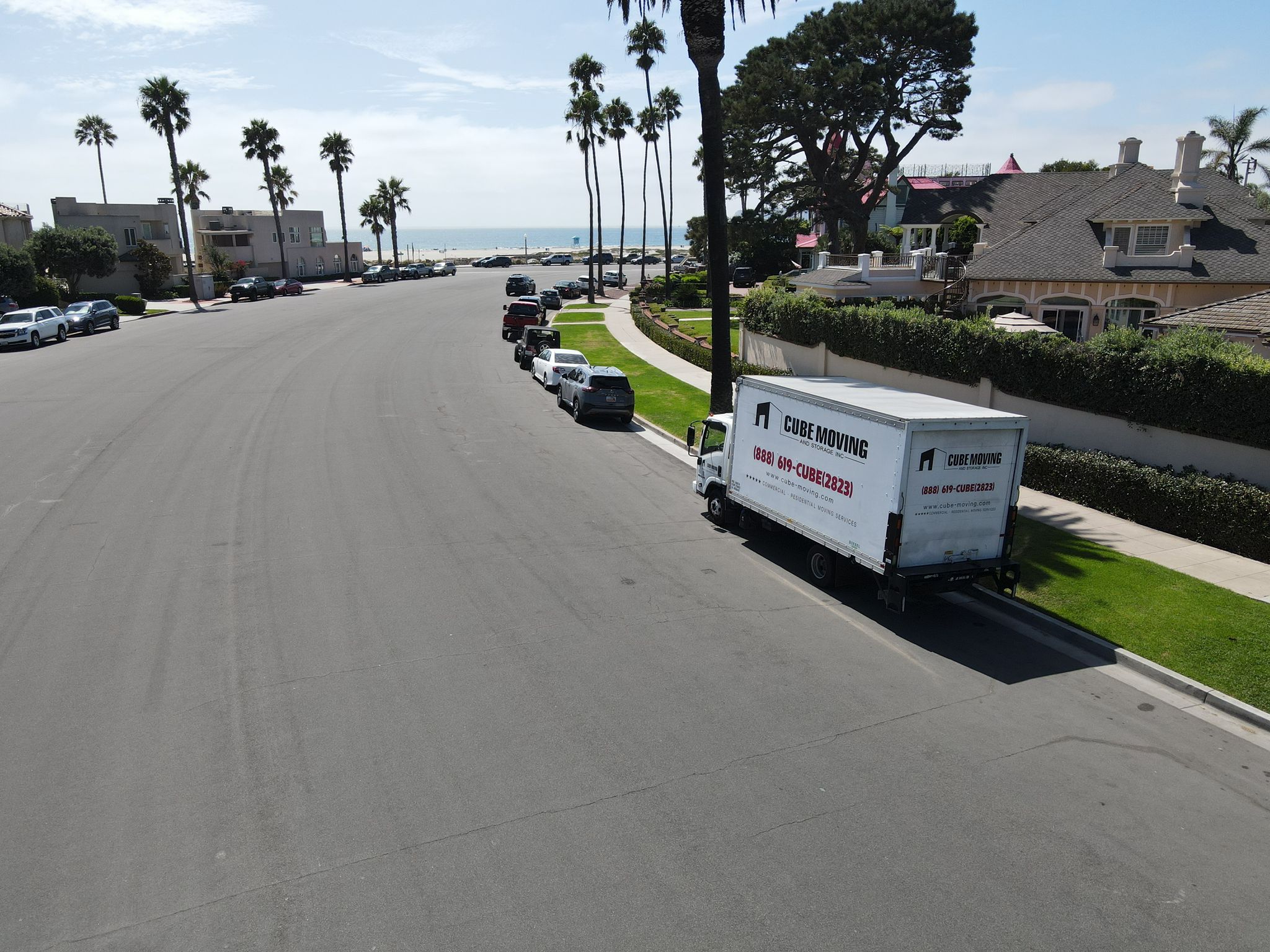 The Importance of Hiring Professional Movers in Ocean Beach
When it comes to relocating to or within Ocean Beach, choosing professional local movers like Cube Moving & Storage is essential. Here are five compelling reasons why:
Understanding the Cost of Moving in Ocean Beach
Moving costs in Ocean Beach can vary based on factors like the size of your move, the distance to your new home, and any additional services you require. By choosing Cube Moving & Storage, you can reduce your costs significantly. Here's how:
Efficient Packing: Our packing services ensure that your items are packed safely and efficiently, minimizing the risk of damage during transit.
Precise Planning: We plan your move meticulously, optimizing routes and schedules to reduce fuel and labor costs.
No Hidden Fees: Cube Moving & Storage provides transparent pricing with no hidden fees, so you know exactly what to expect.
Competitive Rates: Our competitive rates ensure that you receive top-notch service without breaking the bank.
Minimized Downtime: Our experienced team works quickly and efficiently, reducing the time needed for your move.
Long-Distance – Cross Country Moving Service in Ocean Beach by Cube Moving
When it comes to long-distance moves in Ocean Beach, Cube Moving & Storage has you covered. Let's explore what a long-distance move entails and how Cube Moving can facilitate this journey with ease.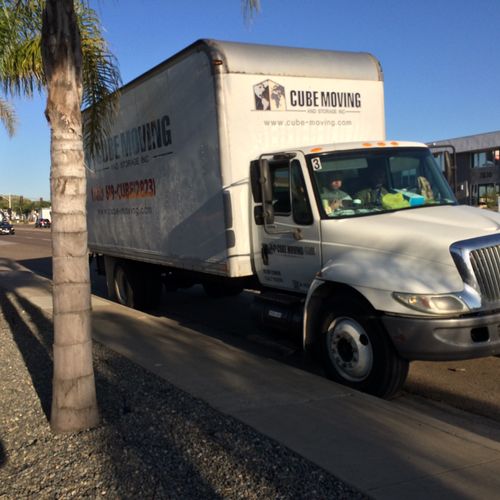 What Is a Long-Distance Move?
A long-distance move typically involves relocating to a new state or covering a significant distance within the same state. Cube Moving & Storage specializes in both intrastate and interstate long-distance moves.
Differentiating Between Intrastate and Interstate Long-Distance Moves
Intrastate Moves: These moves occur within the same state but may still cover substantial distances. Cube Moving ensures your intrastate move is seamless and stress-free.
Interstate Moves: Moving across state lines can be complex, but Cube Moving & Storage has the experience and expertise to handle interstate moves efficiently.
6 Reasons How Cube Moving Has Mastered Cross Country Moving Jobs
Extensive Network: Cube Moving has a vast network of resources and partners nationwide, ensuring a smooth transition.
Dedicated Team: Our highly trained professionals are experienced in handling the logistics of long-distance moves.
Customized Plans: We create customized moving plans to suit your unique needs and preferences.
Timely Deliveries: We prioritize on-time deliveries, ensuring you settle into your new home without delays.
Safety Measures: Your belongings are secured and protected throughout the long journey.
Transparent Communication: We keep you informed every step of the way, providing peace of mind.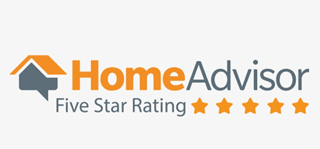 Marissa W.: "Cube Moving and Storage made my transition to Ocean Beach smooth and hassle-free. As new Ocean Beach movers, I couldn't have asked for a better team to handle my move. Highly recommended!"

David L.: "Moving companies in Ocean Beach can be hit or miss, but Cube Movers exceeded my expectations. Their local movers in Ocean Beach ensured my belongings arrived in perfect condition."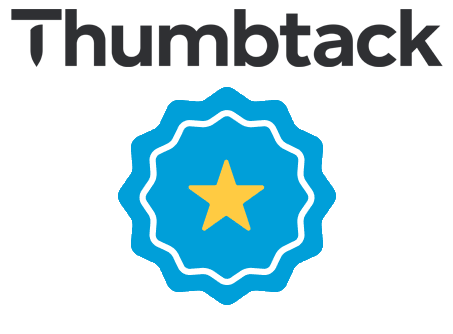 Sarah C.: "Cube Movers in Ocean Beach truly care about their customers. They took the stress out of my move and provided top-notch moving services in Ocean Beach."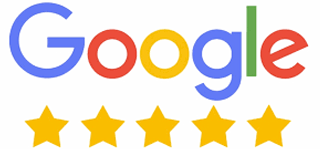 Ethan R.: "I was skeptical about choosing a moving company in Ocean Beach, but Cube Moving proved me wrong. They are the best Ocean Beach movers hands down."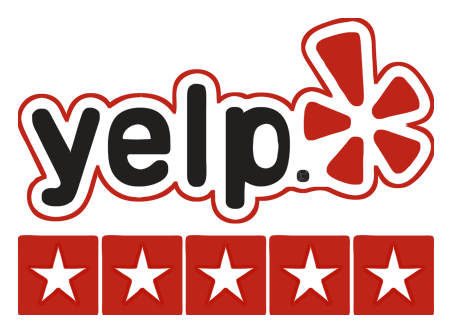 Hannah M.: "Moving services in Ocean Beach don't get better than Cube Moving & Storage. From start to finish, they were professional and efficient."