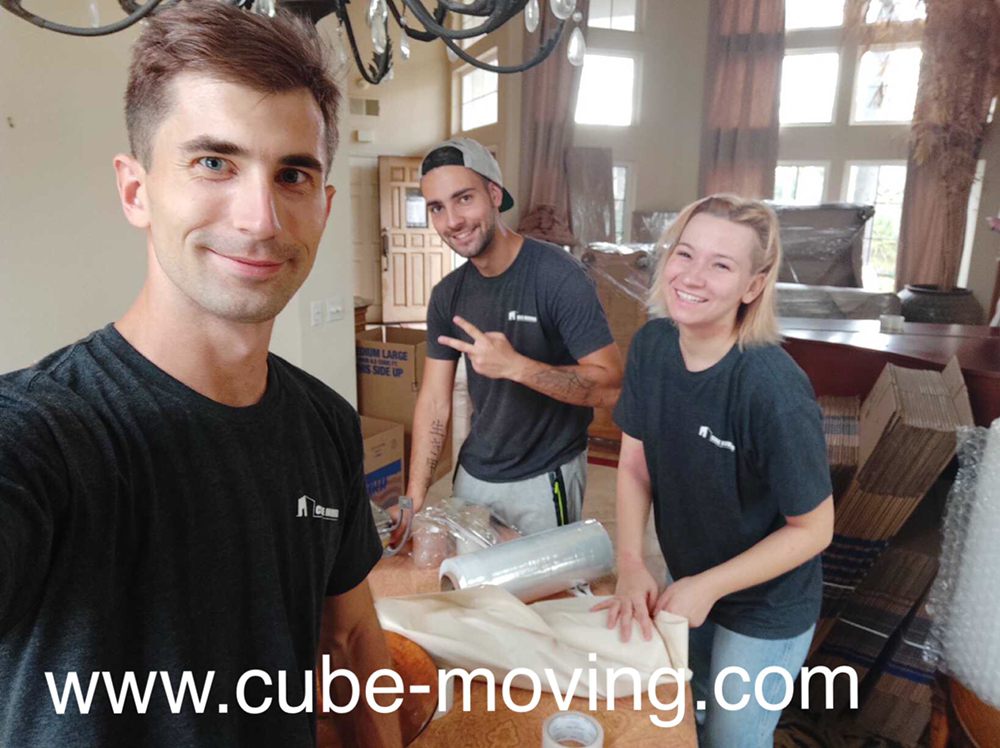 Professional Moving and Packing San Diego – Cube Moving and Storage Services
At Cube Moving and Storage, we understand that packing plays a crucial role in the success of your move. As a leading provider of professional movers and packers San Diego, we prioritize the importance of proper packing and its impact on a seamless and stress-free relocation. Whether you're moving across town or across the country, packing efficiently and securely is essential to ensure the safety and protection of your belongings throughout the journey.
Packing involves carefully preparing your items for transport by wrapping, cushioning, and organizing them in appropriate containers. It may seem like a straightforward task, but it requires attention to detail, expertise, and the right materials to ensure that everything arrives at your new destination intact and undamaged.
Packing Service Done By Professional Packers in San Diego – Importance of Hiring Cube Movers for packing
Expertise and Professionalism: Cube Moving offers top-notch movers and packers San Diego service, specializing in efficient and secure packing for your move. Our experienced team understands the intricacies of moving and packing, ensuring that your belongings are properly packed and loaded for safe transportation. As a trusted provider of moving packing services, we prioritize professionalism and attention to detail to ensure a smooth and successful move.

Time and Convenience: When you choose Cube Moving's pack and move service, you save valuable time and effort. Our dedicated team takes care of all your packing needs, providing house packing services that are convenient and efficient. Whether you're moving locally or long distance, our experts will handle the entire packing process, allowing you to focus on other aspects of your move. With our reliable packing service near you, you can enjoy a stress-free and convenient moving experience.

Protection of Belongings: At Cube Moving, we understand the importance of safeguarding your belongings during the moving process. Our comprehensive moving and packing services ensure that your items are protected throughout the journey. We utilize high-quality packing materials and techniques to secure your possessions and minimize the risk of damage. With our expertise in moving and packing, you can have peace of mind knowing that your belongings are in safe hands.

Stress-Free Packing and Moving Experience: Cube Moving's moving and packing services are designed to provide you with a seamless and stress-free moving experience. Our team of professionals takes care of every aspect of the packing process, from packing and labeling to loading and unloading. With our pack and load services, you can trust that your belongings will be handled with care and transported safely to your new destination. We strive to make your move as smooth and hassle-free as possible, allowing you to focus on settling into your new home.
The Benefits of Hiring Cube Movers and Packers as your local Professional Packing Service Provider: Ensuring a Smooth and Successful Move
Customers Want Timely and Eficient Packing and Moving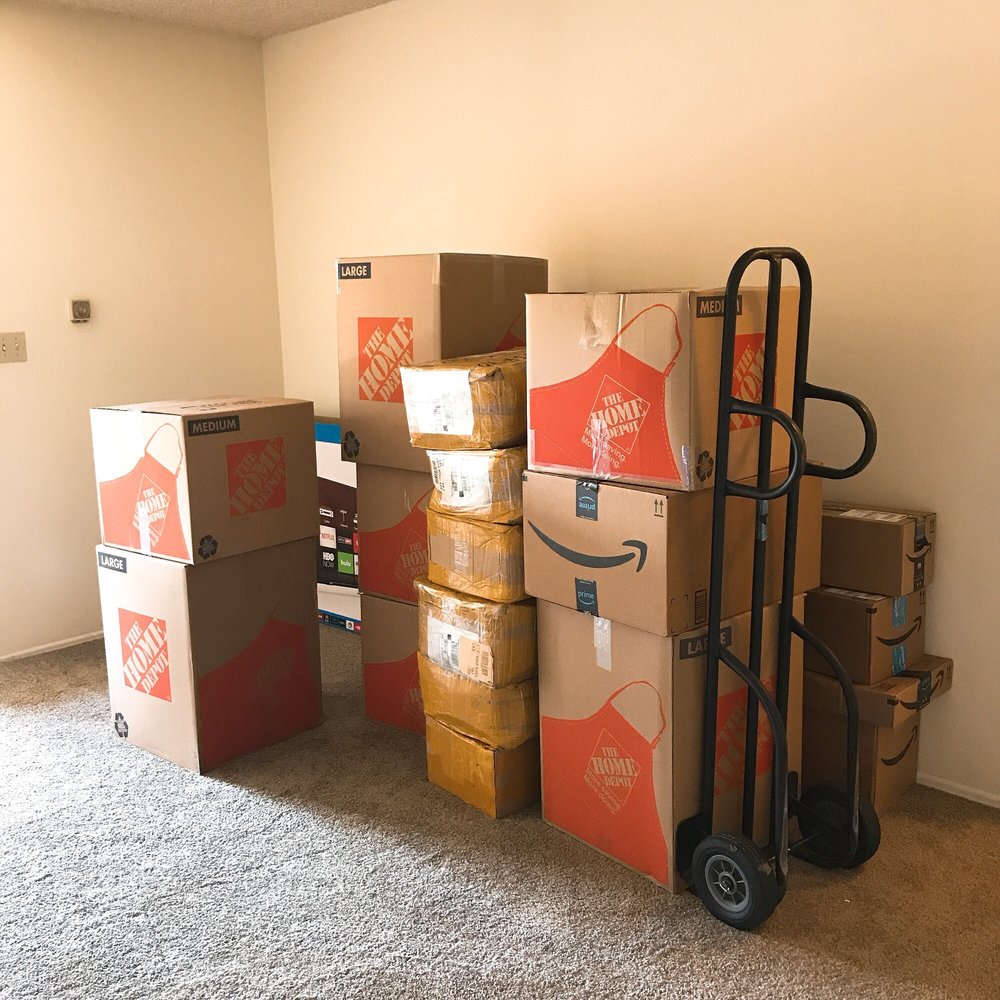 Expertise and Efficiency: Our professional packing services near you are provided by skilled and experienced packers who know the best practices for packing and securing your belongings. They have the knowledge and expertise to efficiently pack items of all sizes, shapes, and fragility. From delicate glassware to large furniture pieces, our packers are trained to use proper techniques and high-quality materials to ensure the safety and protection of your belongings. By entrusting the packing to professionals, you can save time and energy while ensuring that your items are packed efficiently and securely.
Minimized Risk of Damage: Improper packing can result in damages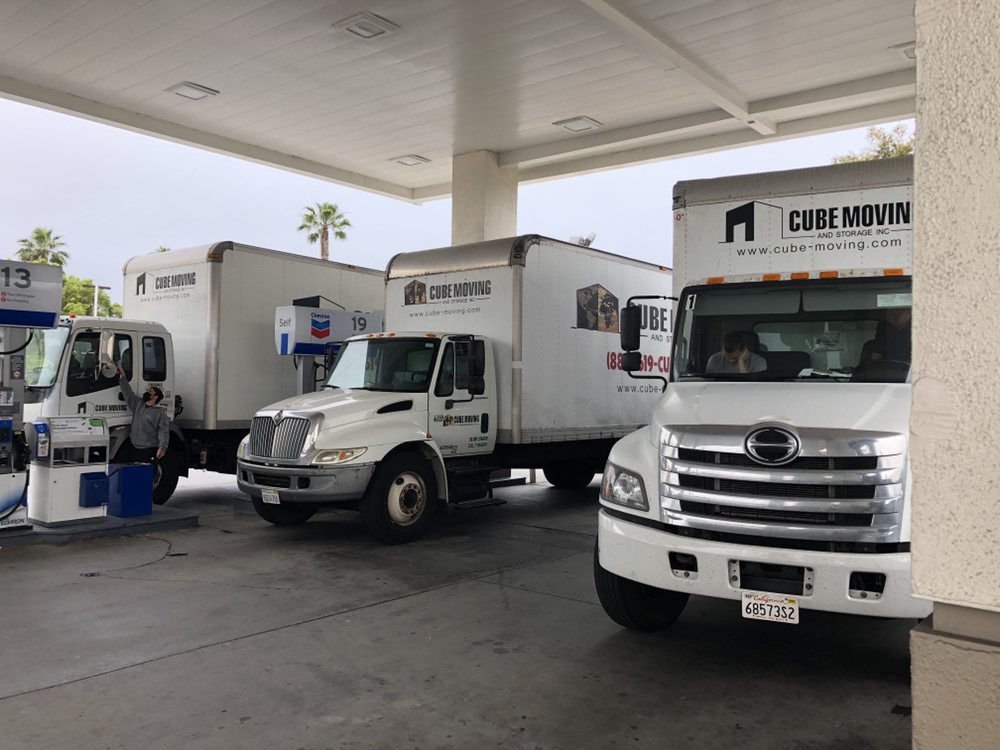 Improper packing can result in damage to your belongings during the moving process. Professional packers have the necessary skills to pack your items in a way that minimizes the risk of damage. They know how to properly wrap and cushion fragile items, use specialized packing materials for added protection, and secure everything in sturdy boxes. With our professional packing services, you can have peace of mind knowing that your possessions are being handled with care and attention to detail, reducing the chances of breakage or other damages.
Time and Convenience: Packing can be a time-consuming and overwhelming task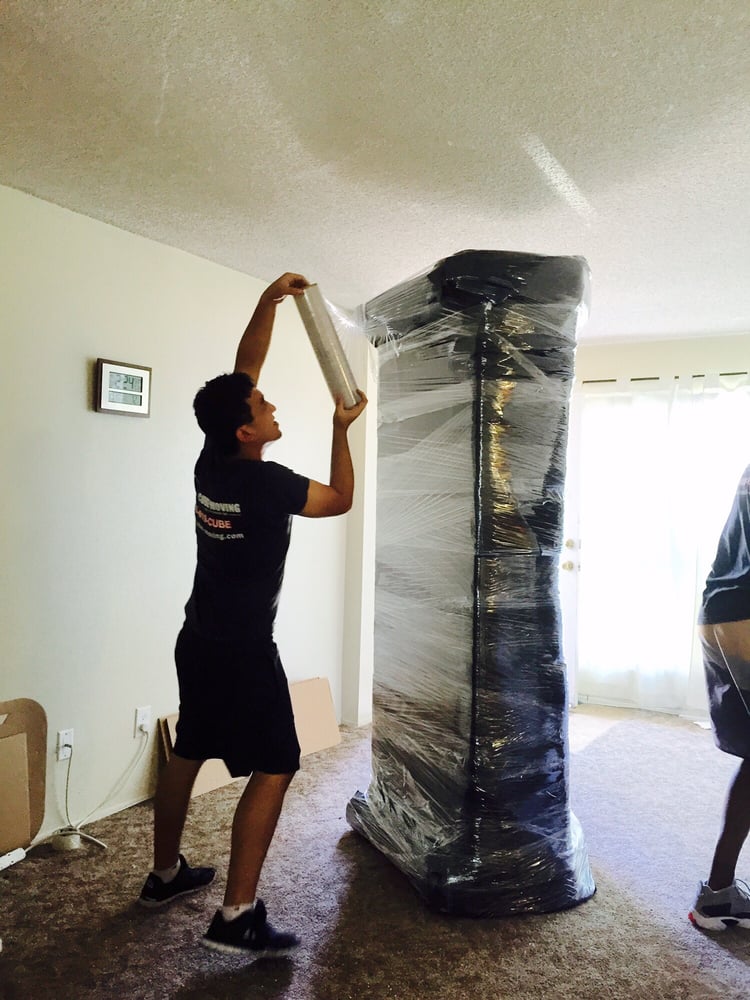 Packing can be a time-consuming and overwhelming task, especially if you have a large number of items or a busy schedule. By opting for professional packing and moving services, you can save valuable time and focus on other important aspects of your move. Our packers will efficiently and systematically pack your belongings, allowing you to relax and take care of other important tasks. The convenience of professional packing services near you ensures that the entire packing process is handled smoothly and efficiently, leaving you stress-free and ready for your move.
Customized Packing Solutions: Every move is unique, and professional packers understand the importance of tailored solutions.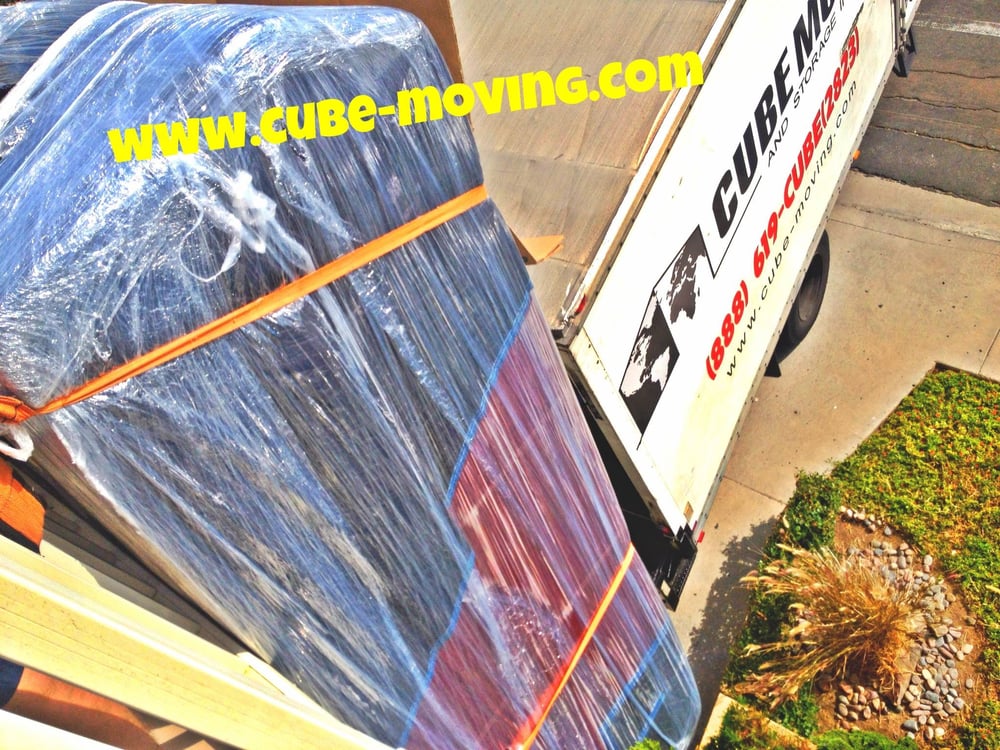 When you choose our pack and move services, our team will work closely with you to understand your specific needs and requirements. Whether you have delicate items that require extra care or valuable possessions that need special handling, our packers will provide customized packing solutions to meet your needs. This personalized approach ensures that your belongings are packed and protected in the best possible way, giving you peace of mind throughout the moving process.
Packing Service Near Me: One of the main benefits of hiring professional packing services is the convenience of having a packing service near you.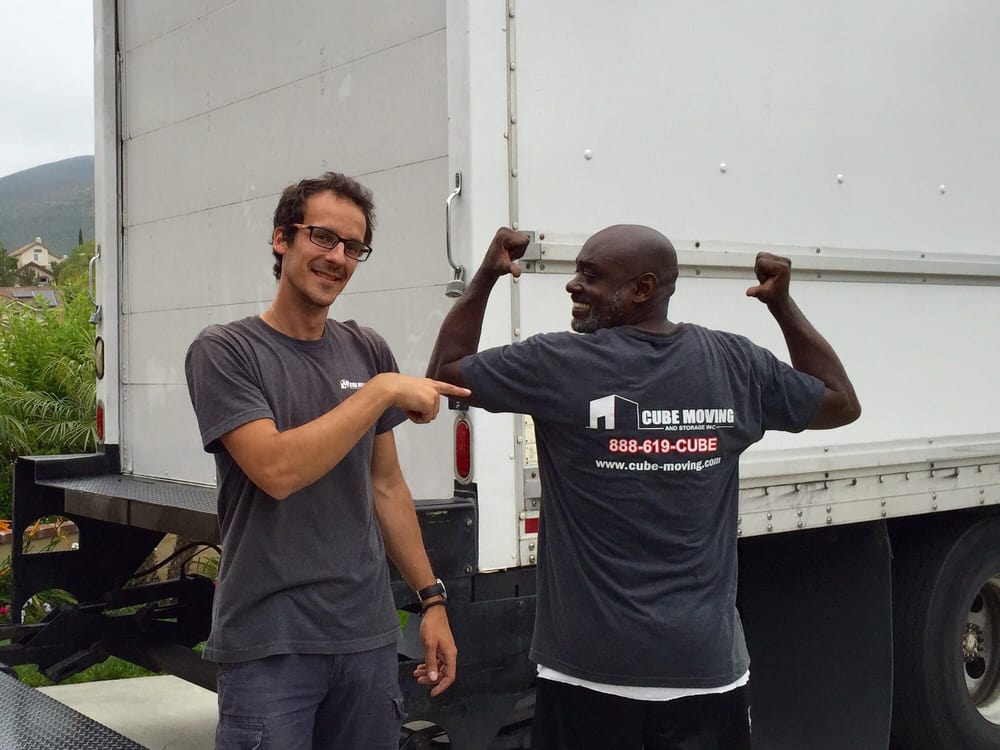 Cube Moving provides packing and moving services in your local area, ensuring that you have easy access to reliable and efficient packing assistance. With a packing service near you, you can save time and effort in sourcing packing materials, organizing the packing process, and handling the logistics of transporting your packed belongings. Cube Moving's proximity to your location allows for seamless coordination and communication, making the entire packing experience convenient and stress-free. By choosing a packing service near you, you can have peace of mind knowing that the packing process will be handled efficiently and professionally, making your move a smooth and hassle-free one.
Hire best Movers & Packers San Diego – We use professional packing materials
The Cube Moving Difference: Expertise and Efficiency in Packing Services
When it comes to packing for your move, Cube Moving stands out from the rest with our expertise and efficiency in providing top-notch packing services. We understand that proper packing is crucial to the safety and security of your belongings during transportation. That's why we go above and beyond to ensure that every item is packed with care and precision.
To achieve the highest level of protection, we utilize a variety of packing boxes specifically designed for different types of items. Our extensive range of packing boxes includes:
Standard Boxes: These versatile boxes are ideal for packing everyday household items such as clothing, linens, and kitchenware. They come in various sizes to accommodate different items and ensure efficient use of space.
Dish Barrel Boxes: Designed with reinforced walls and dividers, these boxes are specifically crafted for packing fragile items such as dishes, glassware, and ceramics. The dividers help to prevent movement and minimize the risk of breakage during transit.
Wardrobe Boxes: These tall boxes come with a metal hanging bar, making them perfect for transporting clothing on hangers. Your clothes will remain wrinkle-free and ready to wear upon arrival at your new home.
Mirror/Picture Boxes: These boxes are specifically designed to protect mirrors, paintings, and other flat items. They feature adjustable sizing to accommodate different sizes of artwork, ensuring a snug fit and preventing any potential damage.
Electronics Boxes: These sturdy boxes provide optimal protection for your valuable electronic devices, such as TVs, computers, and gaming consoles. They are equipped with padding and cushioning materials to safeguard against shocks and vibrations during transportation.
Specialty Boxes: We also offer a range of specialty boxes for specific items, such as mattresses, lamps, and bicycles. These boxes are designed to provide maximum protection and secure transportation for these unique items.
Questions About Local Moving in San Diego
Q: How do I request packing services from Cube Moving?
igor89902
2023-09-17T17:18:58+00:00
we are a professional
Best Moving Services offered by Cube Movers