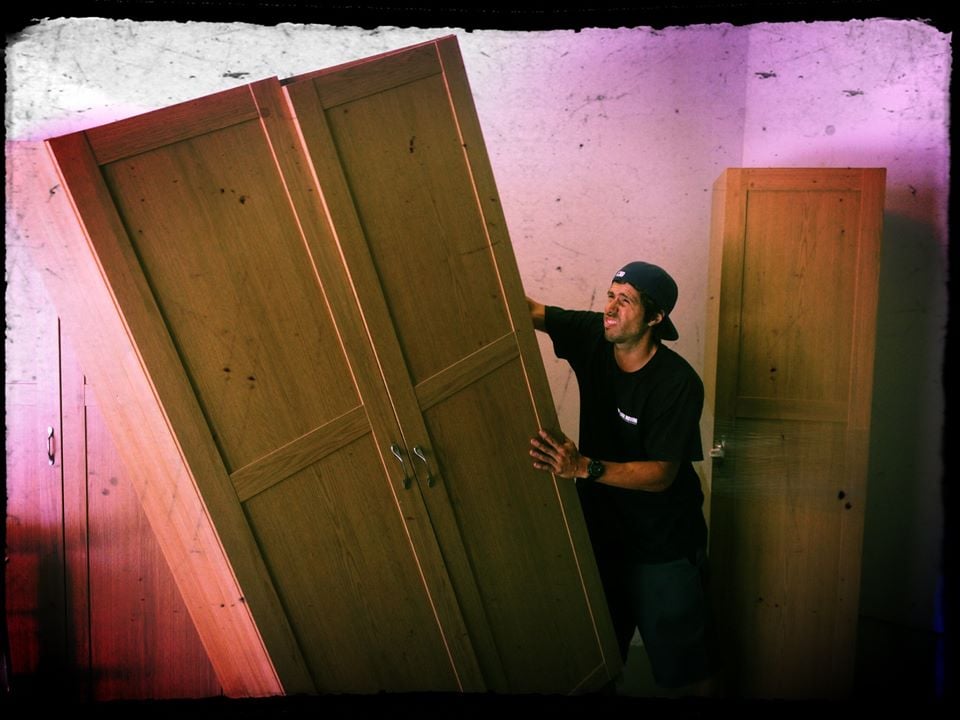 San Diego as a Great Place to Move: Understanding the Importance of Hiring a Full Service Residential Movers
San Diego, known for its stunning beaches, vibrant culture, and beautiful weather, is an amazing city to call home. As one of the largest cities in California, it attracts new residents regularly. However, moving, especially in a bustling city like San Diego, can be a daunting task. This is where the importance of hiring a full-service residential moving company, such as Cube Moving, comes into play. A full-service moving company like Cube Moving ensures that your move is smooth, efficient, and hassle-free, allowing you to focus on starting your new life in San Diego.
What is Residential Movers in San Diego: Understanding the Importance of Hiring Cube Movers as the Number one Full Service Residential Moving Company in San Diego
Residential moving involves the process of transporting your belongings from one home to another. In a sprawling city like San Diego, this can be quite challenging due to traffic, narrow city streets, and complex housing structures. Cube Moving, as a leading full-service residential moving company, provides end-to-end solutions for all your moving needs. Our professional and skilled residential movers has extensive knowledge of the city's layout, ensuring a smooth transition to your new home. We manage everything – packing, loading, transporting, unloading, and even unpacking, making your move seamless and worry-free.
Four Important Reasons to Hire Cube Moving as Your Residential Moving Company
Experience and Expertise: With years of experience in the industry, Cube Moving has the necessary skills and expertise to handle any type of residential move. Our team is trained to handle your belongings with utmost care and professionalism.

Safety and Security: Cube Moving prioritizes the safety and security of your belongings. We use top-notch packing materials and employ the best practices to ensure your possessions arrive at your new home intact and undamaged.

Efficiency and Speed: Our knowledge of San Diego's roads and neighborhoods enables us to execute moves with efficiency and speed. We use the most effective routes to ensure timely delivery of your belongings.

Stress-Free Moving: Cube Moving offers comprehensive moving solutions, from packing to unpacking and everything in between. With us handling your move, you can focus on settling into your new home.
The Benefits of Hiring Cube Moving and Storage as Your Full Service Residential Movers
Professional Packing: Cube Moving provides professional packing services that not only save you time but also protect your belongings during transit. We use high-quality packing materials and techniques to prevent damage.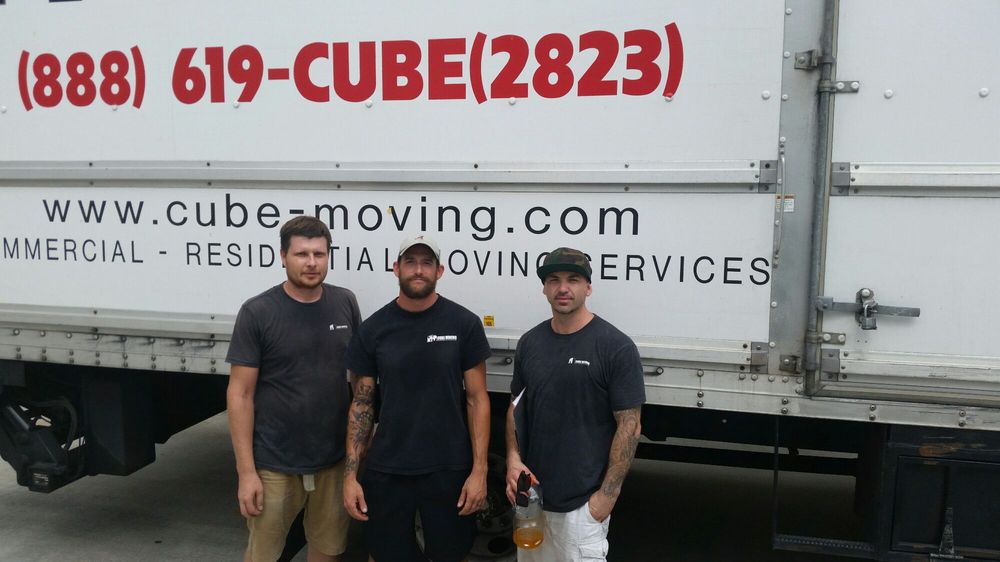 One of the essential services provided by Cube Moving is our professional packing service, a key component in ensuring the safety and integrity of your items during a move. This is much more than just placing items in boxes. It's a specialized skill that requires knowledge, experience, and the right materials.
When you choose our professional packing services, you're choosing peace of mind. Our team is trained in the latest packing techniques and understands how to handle different items, from delicate glassware to large furniture pieces. This expertise helps us minimize the risk of damage during transit, ensuring your belongings reach your new home safely.
We use high-quality packing materials to further safeguard your items. This includes sturdy boxes of varying sizes, bubble wrap for fragile items, packing peanuts for additional padding, wrapping papers to prevent scratches, and heavy-duty packing tape to secure the boxes. Our team understands what materials are best for each item and ensures that they are packed appropriately. For instance, soft linens might be used to create a protective layer around fragile items, while heavier items will be packed with sufficient padding to withstand the rigors of the move.
In addition, our professional packing services also save you significant time and effort. Packing for a move can be a time-consuming process, especially without the proper knowledge or resources. By opting for Cube Moving's packing services, you can focus on other aspects of your move, such as setting up utilities in your new home or saying goodbye to neighbors.
Our packing services are designed with the utmost attention to detail. Each item is carefully wrapped, placed in the appropriate box, and then labeled clearly. This not only helps during the unpacking process but also ensures that everything is accounted for.
Comprehensive Storage Solutions by Cube Moving

At Cube Moving, we understand that moving often involves more than just transporting items from point A to point B. Sometimes, you need a secure place to store your belongings, either for a short time or for an extended period. That's why we offer comprehensive storage solutions designed to meet your unique needs and give you peace of mind.
Our storage facilities are top-notch and designed with safety and security in mind. They are monitored 24/7, ensuring your belongings are always protected. Inside our facilities, each item is stored with care. We ensure that they are safe from any potential damage, be it from the elements or otherwise. With our professional inventory management system, we keep track of all items, so nothing gets lost or misplaced.
We understand that each client has unique storage needs. Whether you're renovating your home and need temporary storage, or you're moving to a smaller space and need long-term storage, we have flexible options to suit your circumstances. Our units come in various sizes, allowing us to accommodate any amount of household goods you need to store.
Furthermore, we offer convenient access to your belongings. We maintain clear communication, informing you about the procedures to access your items whenever you need to.
In essence, Cube Moving's storage solutions provide a safe, secure, and flexible option for your storage needs, complementing our moving services and ensuring a seamless transition during your move. With us, you have the convenience of finding all your moving and storage solutions under one roof.
Specialty Moves: Expert Handling of Valuables by Cube Moving
Cube Moving is well-versed in handling specialty moves, particularly when it comes to your most precious belongings. We know that items like pianos, antiques, and artwork are not just valuable but often have significant sentimental value. They require expert handling and specialized equipment to ensure their safe transportation, and we're fully equipped to provide this level of care.
Our team of movers is extensively trained in the nuances of moving such delicate items. We understand the unique needs of different materials and shapes, and we employ special techniques to pack, load, transport, and unload them securely.
For example, a piano, with its immense weight and delicate interior, is one of the most challenging items to move. We have the specialized equipment and knowledge to transport pianos of all sizes. Antiques, which are often fragile and irreplaceable, are packed with extreme care using high-quality packing materials that provide maximum protection. For artwork, we use custom crating solutions and soft, non-abrasive materials to ensure it is not damaged during the move.
Cube Moving's commitment to meticulous handling extends to the transport process itself. We use vehicles that are equipped with padding and secure strapping systems, ensuring your special items remain stable and safe throughout the journey.
With Cube Moving, you can trust that your most valued possessions are in expert hands. We treat your special items with the utmost respect and care, just as you would, ensuring they arrive at your new home in perfect condition.
Unmatched Customer Service by Cube Moving
At Cube Moving, we firmly believe that the core of any successful business is exceptional customer service. Understanding that moving can be stressful and overwhelming, our main objective is to provide support and guidance every step of the way, thus ensuring a positive moving experience for you.
Our commitment to excellent customer service begins from the very first interaction. We provide clear, transparent information about our services, and our knowledgeable staff is ready to answer any questions you may have. Whether you are unsure about which services best fit your needs or need help understanding the moving process, our team is always available to assist.
Throughout the moving process, you can expect clear communication from our side. We keep you informed about every step, from the initial planning stages to the final delivery of your items at your new home. Our team of professionals is not just dedicated to transporting your belongings safely but also to keeping you comfortable and informed throughout the journey.
In case of any unexpected issues or last-minute changes, our customer service team is swift to respond. We understand that flexibility is key in the moving industry, and we are always prepared to accommodate changes to ensure a smooth moving process for our customers.
Furthermore, our commitment to you does not end once the move is completed. We follow up to ensure you are fully satisfied with our services and to address any post-move queries you might have.
In essence, our philosophy is simple – we place our customers at the heart of everything we do. At Cube Moving, you are more than just a client; you are a valued partner. We work diligently to ensure that your experience with us is nothing short of excellent, making your move a seamless, hassle-free process.
Hire the Best Movers for Residential jobs in San Diego – Cube Moving Uses Professional Moving Equipment and Packing Materials for Your Residential Move
At Cube Moving, we understand the importance of protecting both your belongings and your homes during the moving process. We use a variety of professional moving equipment and materials, such as:
Floor Runners: These protect your flooring from damage and dirt during the move.
Dollies with Soft Rubber Wheels: These facilitate safe and efficient transportation of your items.
Door Protectors: These safeguard your doors from any potential damage during the move.
Sticky Carpet Shield: This protective film guards your carpet against stains and damage.
With these resources, we ensure maximum protection for your home and possessions during the moving process.
FAQs About Cube Moving as the Number 1 Choice for Residential Movers in San Diego
What makes Cube Moving stand out among residential moving companies in San Diego?
igor89902
2023-09-17T17:24:37+00:00
What sets us apart is our commitment to exceptional customer service, our professional and experienced team, and our comprehensive range of services. We are not just a moving company; we are a full-service partner dedicated to making your move as stress-free and efficient as possible.
we are a professional
Best Moving Services offered by Cube Movers