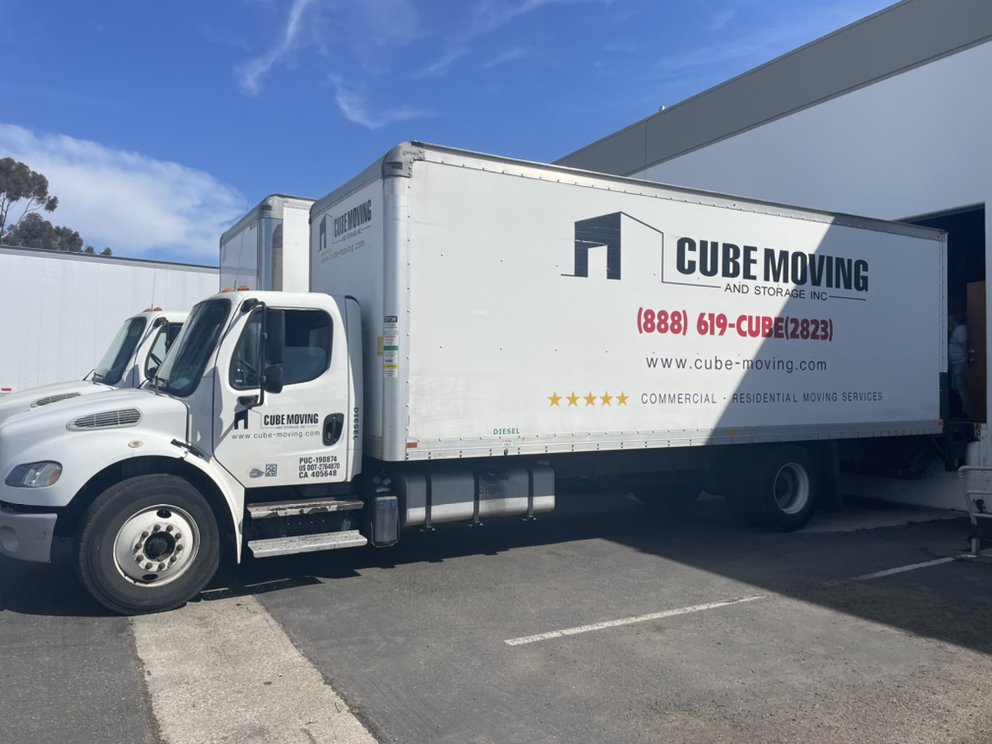 Office Movers San Diego: Why Trust Cube Moving and Storage as Your Full-Service San Diego Office Movers
As the owner of Cube Moving and Storage, I can confidently say that San Diego is a top choice for companies considering corporate relocation or launching new offices. With its consistently sunny climate, robust economy, and pro-business environment, San Diego is undeniably a magnet for both established corporations and emerging startups.
When you're planning such a monumental move to San Diego, the role of office movers in San Diego can't be overstated. A full-service office moving company like Cube Moving and Storage is instrumental in making the transition as smooth as possible, allowing you to concentrate on what really matters: the success and expansion of your business. We possess the right combination of expertise, manpower, and equipment to securely and efficiently move your sensitive machinery, important files, and valuable office furniture.
Selecting an experienced San Diego office moving company like Cube Moving and Storage is the best way to ensure peace of mind during the corporate transition. As San Diego's premier full-service office movers, our dedicated team is here to make your company's relocation a stress-free experience. Trusting us with your move means that every detail will be meticulously taken care of, making your entry into this flourishing city as seamless as possible.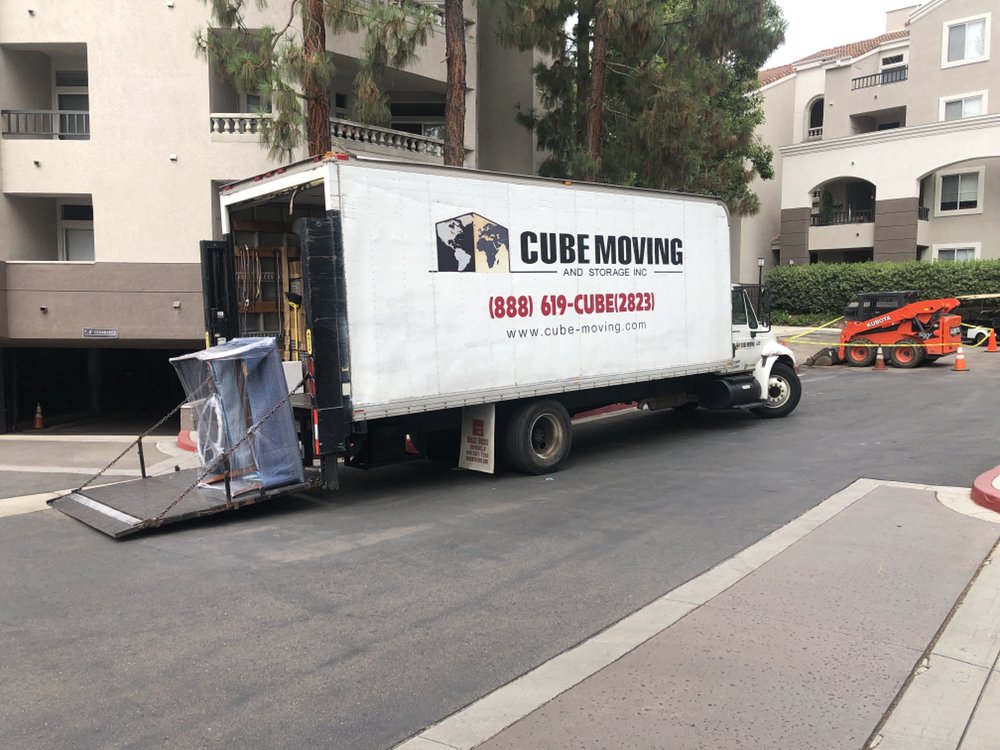 Defining Office Moving in San Diego: Why Choose Cube Moving and Storage, Your Number 1 Full-Service Office Movers Near Me
Office moving in San Diego is a comprehensive task that goes far beyond simply shifting furniture from one place to another. It involves the secure and efficient transfer of everything your workspace holds, from vital documents and electronics to servers and phone systems. A corporate move is no simple task; it requires a well-orchestrated plan, professional packing, specialized equipment, and a highly skilled team to handle the disassembly and reassembly of workstations.
This is precisely why you need to consider 'office movers near me' for your business relocation. As the owner of Cube Moving and Storage, the number one full-service office moving company in San Diego, we offer a proven process, the latest tools, and an unparalleled level of expertise in office relocations.
When you search for 'office movers near me,' choosing Cube Moving and Storage assures you of a quick and stress-free transition. Our specialized team is not just experienced in general moving; they excel in the specifics of office and cube relocations. Our team can handle any size of move with a coordinated strategy, ensuring minimal business interruption.
For anyone considering searching for 'office movers near me,' it's crucial to opt for a service that offers a comprehensive solution for office relocations. From our fleet of immaculately maintained vehicles to cutting-edge technology that safeguards your sensitive electronics, Cube Moving and Storage has all the resources to make your move a success. So, when you think 'office movers near me' for your upcoming San Diego corporate move, remember that we stand out as the go-to choice for ensuring a seamless transition.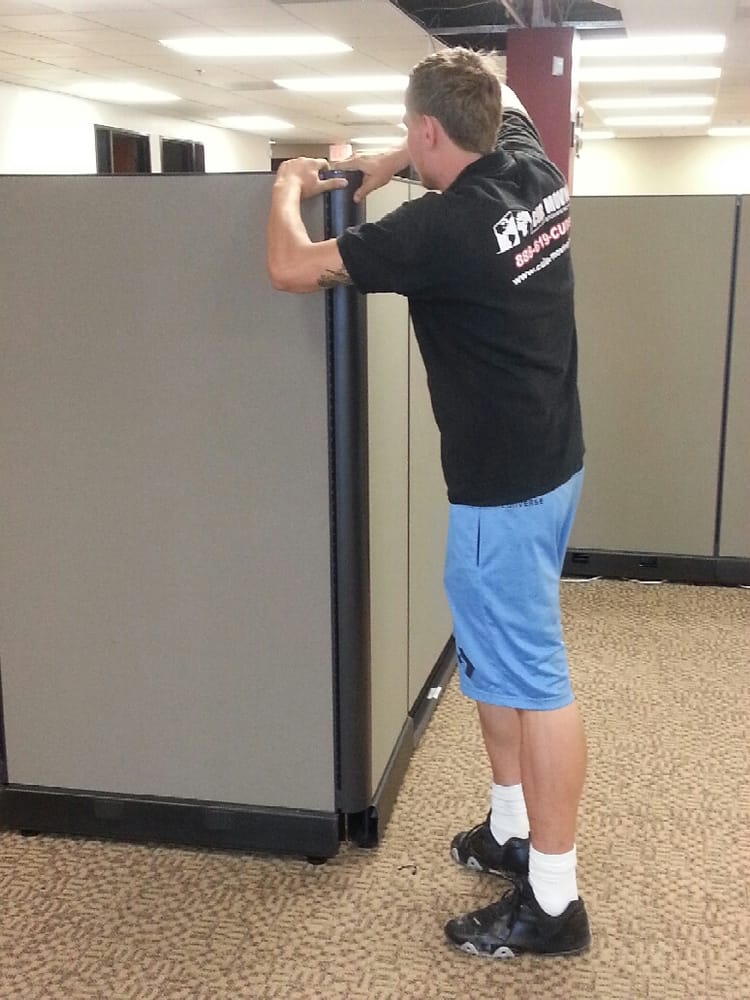 Four Compelling Reasons to Choose Cube Moving and Storage as Your Local Office Movers
Minimal Business Disruption: One of the standout benefits of opting for Cube Moving and Storage is our focus on minimizing downtime. We understand that in the business world, time is money, and you can't afford significant operational disruptions during your move. As your local office movers in San Diego, we work strategically and efficiently to ensure that you're back in business as quickly as possible in your new workspace.

Protection for Your Valuable Assets: Another reason to choose us as your local office movers is our unwavering commitment to safeguarding your valuable assets. Whether it's vital documents or high-tech equipment, our specialized resources, like climate-controlled trucks and anti-static bins, ensure that everything reaches your new office in pristine condition.

A Hassle-Free Experience: When you're seeking local office movers who can offer an all-in-one service, Cube Moving and Storage should be your first choice. We manage the entire process for you, from packing and loading to transportation, unloading, and setting up in your new location. Our experts handle each step with finesse, making your office move an entirely smooth and hassle-free experience.

Complete Peace of Mind: Lastly, our licensed, insured, and bonded status adds another layer of assurance to your move. Cube Moving and Storage has a sterling reputation built over years of providing top-notch moving services in the San Diego area. That's why you can entrust your office relocation to us with complete peace of mind.
The Benefits of hiring Cube Moving and Storage as your Full Service Office Moving company – 4 main benefits:
Expert planning and project management. Cube Moving meticulously plans and oversees your entire office relocation down to the finest details. Their project managers collaborate closely with you for an organized, seamless workflow.
Specialized moving crew trained in office relocations. Cube Moving invests heavily in training their moving crews in the intricacies of office moving. Their movers know how to dismantle and reassemble furniture, cubicles, and other workspaces efficiently.
Packaging and security for sensitive items. Cube Moving uses high-quality packing materials designed especially for securing electronics, files, and fragile furnishings. Your valuable office assets get first-class protection.
Seamless IT and infrastructure relocation. Beyond just furniture, Cube Movers has the technical know-how to disassemble and reinstall IT infrastructure with no effect on operations. They make sure your new office is move-in ready fast.
Choose the Best for Your Corporate Relocation: Cube Moving and Storage, Premier Office Movers in San Diego
When it comes to facilitating a corporate move in San Diego, Cube Moving and Storage stands out for its meticulous attention to detail and specialized equipment. We are not just any office movers in San Diego; we pride ourselves on being the premier San Diego office movers who use professional tools specifically tailored for the nuanced demands of office relocations. Here's a glimpse of the specialized equipment that sets us apart:
Additionally, Cube Moving and Storage maintains $1 million in liability insurance, providing you with peace of mind for any loss or damage to your property. These measures collectively make us the go-to Office Movers in San Diego for a secure and seamless corporate move.
FAQ About Cube Moving as Number 1 Choice for Office Moving in San Diego
Do you have storage available if our new office isn't ready yet?
igor89902
2023-09-06T13:05:53+00:00
Yes, we have climate-controlled warehouse facilities available for secure short-term or long-term storage of your office belongings until your new site is ready.
we are a professional
Best Moving Services offered by Cube Movers