Introduction to Little Italy and Why It's the Ideal Place for Relocation with Cube Moving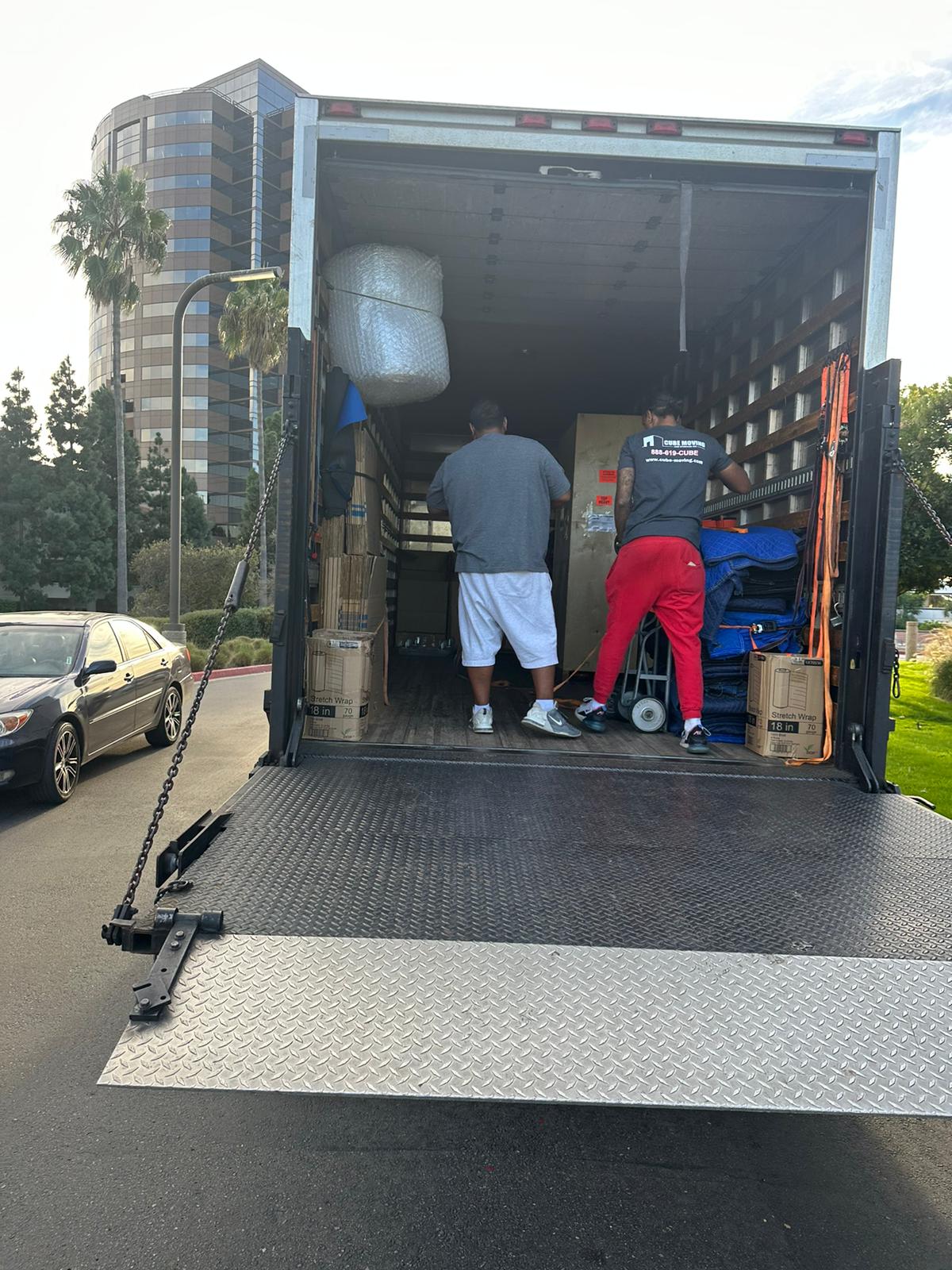 Discover the Charm of Little Italy: San Diego's Little Italy neighborhood, known for its Old World allure and vibrant cultural tapestry, stands as a beacon of urban sophistication blended with rich historical roots. Located just north of downtown San Diego, Little Italy is more than just a neighborhood; it's a lively community boasting walkable streets, historic architecture, and a diverse food scene.
Why Moving to Little Italy Is a Great Decision: If you're contemplating a move to Little Italy, you're on the right path to an enriching urban experience. At Cube Movers and Storage, we've been facilitating smooth transitions for new residents into this dynamic neighborhood for over 15 years. Our team's deep familiarity with the nuances of Little Italy ensures your move will be handled with expertise and care.
Your Moving Experts in Little Italy: As your dedicated Little Italy movers, Cube Moving is equipped with the necessary skills, state-of-the-art equipment, and extensive local knowledge to execute your move efficiently and with minimal stress. We understand the intricacies of Little Italy's unique streetscapes, from navigating narrow roads to dealing with parking restrictions and accommodating varying building dimensions, ensuring the safe transport of your belongings.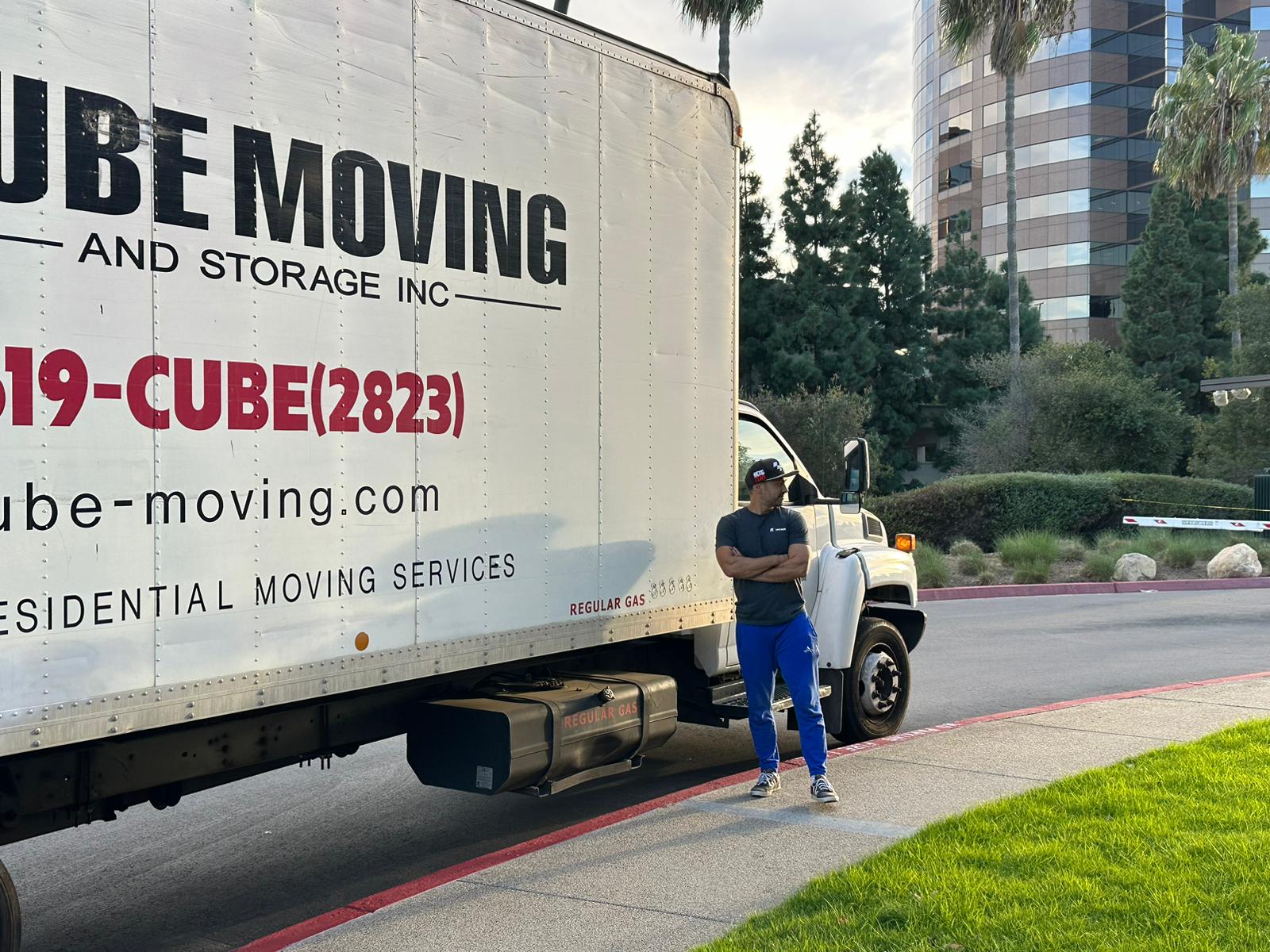 Hire the Best Moving Company in Little Italy, CA – Cube Movers and Storage
Experience Little Italy with Cube Moving: Imagine immersing yourself in a neighborhood where culture, community, and convenience converge. Little Italy offers an exceptional urban living experience, rich in cultural events and culinary delights. By choosing Cube Moving, you're not just moving; you're embracing a lifestyle. Let us handle the logistics of your move so you can swiftly begin to explore and enjoy all the extraordinary aspects of living in this remarkable San Diego neighborhood.
Ready to Make Little Italy Your New Home? Cube Moving is here to ensure your relocation to Little Italy is seamless and enjoyable. Contact us today to schedule your move and start your new life in one of San Diego's most captivating communities!
The Importance of Hiring Professional Movers in Little Italy and Understanding the Costs Involved
Why DIY Moves Aren't Ideal: Considering a DIY move to Little Italy? While this might seem like a cost-saving measure, it often leads to unexpected issues such as damaged items, parking fines, and overwhelming stress. This is where Cube Moving, Little Italy's premier local moving company, steps in to alleviate these concerns.
Five Compelling Reasons to Choose Cube Moving:
Professional Handling to Avoid Damages: Our experienced team at Cube Moving is adept at handling your belongings with care, significantly reducing the risk of damage during transit.

No Need for Rental Fees: Cube Moving provides all the necessary equipment, perfectly suited for the unique aspects of Little Italy, saving you the cost and trouble of renting moving gear.

Efficient Loading and Unloading: Time is of the essence when moving. Our movers work swiftly and efficiently, lowering the overall hourly charges of your move.

Optimized Routing: Knowledge of Little Italy's distinct traffic and parking patterns allows us to take the most efficient routes, saving time and reducing the likelihood of additional costs.

Transparent, All-Inclusive Pricing: We believe in straightforward pricing with no hidden surprises. Our all-inclusive upfront pricing ensures you know exactly what you're paying for.
Your Budget-Conscious Moving Partner: Trust Cube Moving to be your cost-effective moving ally for your transition to Little Italy. Our specialized skills, combined with reasonable pricing, make us the ideal choice for your moving needs.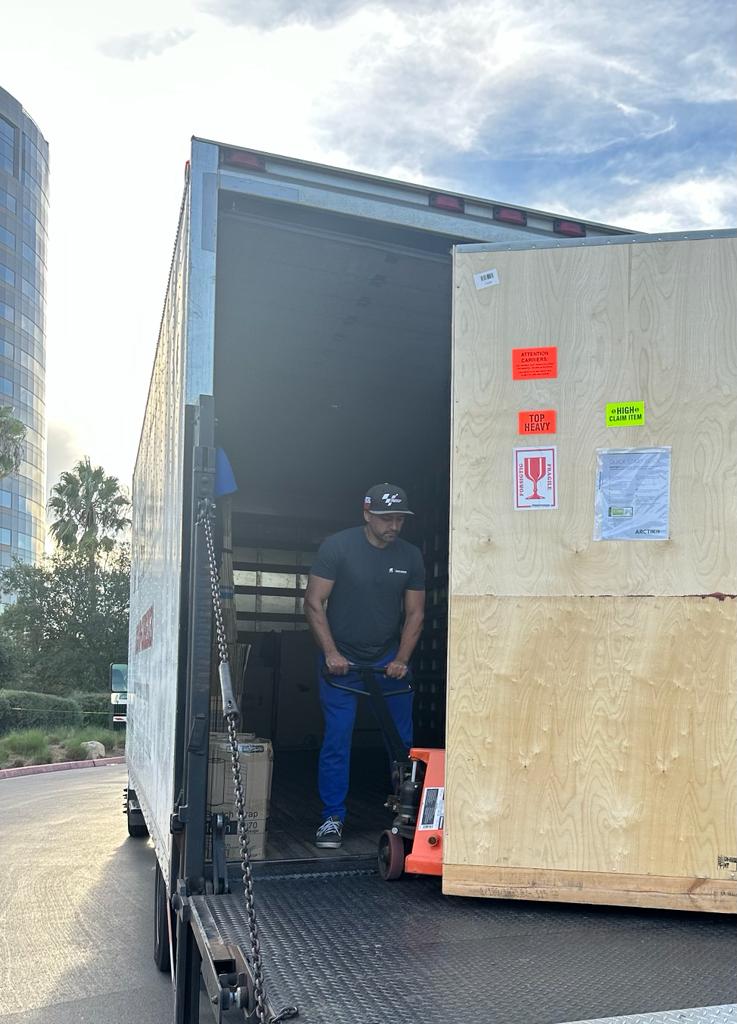 How to Choose the Right Moving Company in Little Italy and How to Prep for a Move
Selecting the Perfect Mover: Your journey to a new home in Little Italy begins with choosing the right moving company. Here's how to ensure you make the best choice:
Seek Recommendations: Start by reading reviews and asking your neighbors for referrals. The best companies, like Cube Moving, usually come with glowing references.
Check Credentials: Ensure the company is licensed and insured. This step is crucial for the safety and security of your belongings.
Opt for In-Home Estimates: Steer clear of companies that provide quotes without seeing your home first. Accurate estimates are key to a fair pricing structure.
Experience in Little Italy Matters: Inquire specifically about the company's experience in Little Italy. You want a team that's familiar with the area's unique characteristics.
Insist on Binding Estimates: This approach can protect you from unexpected costs later on.
Ask About Valuables: Understand how the company handles fragile items. A good mover will have clear procedures in place.
Consider Cube Moving: For a seamless move to Little Italy, our local expertise at Cube Moving is unmatched.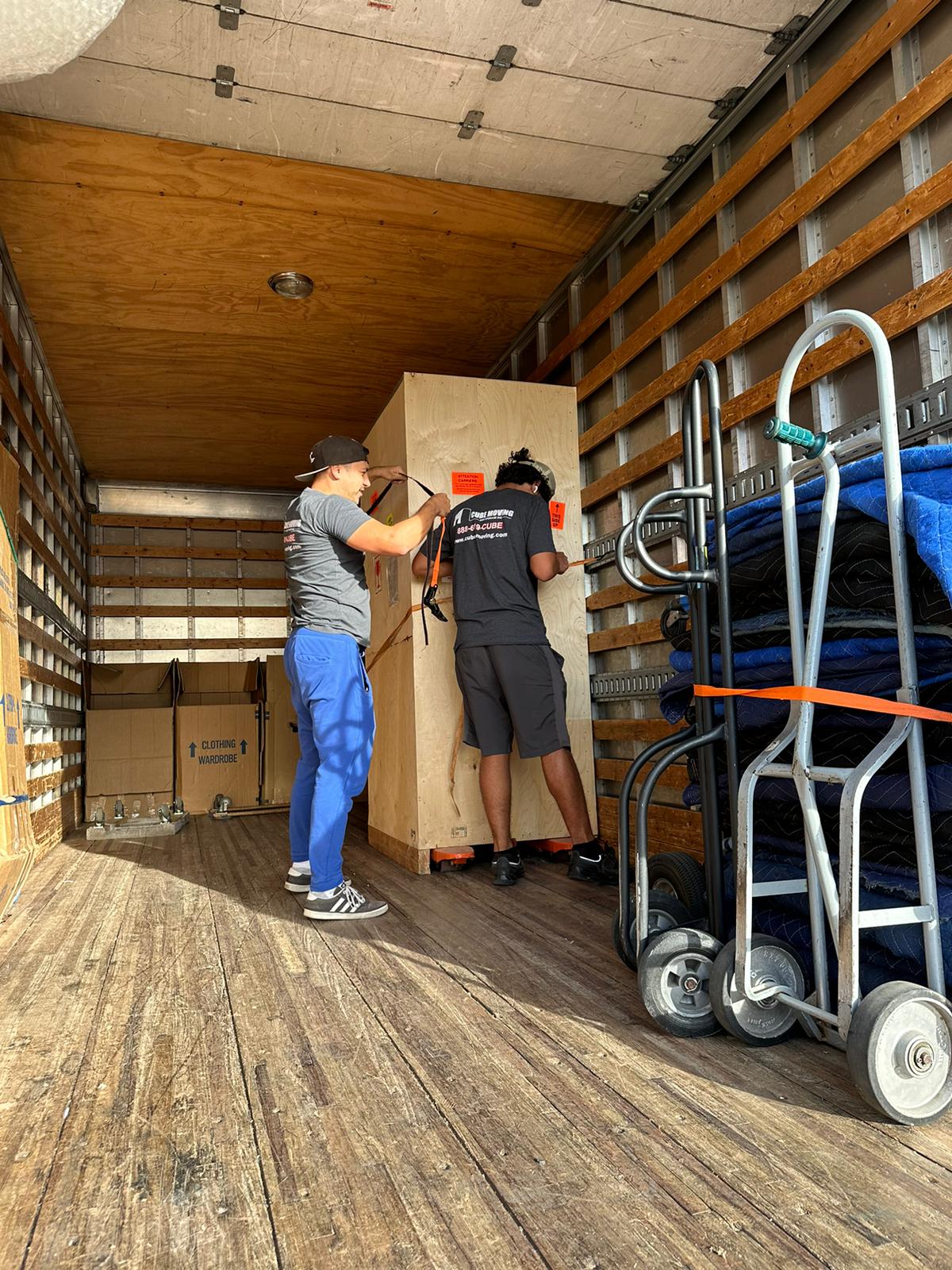 Once you've picked the right movers, here are some pointers to prep your home:
Declutter via Garage Sale: Lessen your load and simplify your move by selling items you no longer need.
Clear Out the Pantry: Use up perishables and pantry items to make moving your kitchen easier.
Secure Digital Backups: Ensure all important digital files are backed up online for easy access during your move.
Label Boxes Clearly: Organize and label boxes by room, aiding the movers in placing items correctly in your new home.
Pack Essentials Separately: Keep necessary items like medications and important documents separate for easy access.
Update Your Address Early: Smooth out the transition by updating your address in advance for utilities and mail.
Local Moving Services in Little Italy, CA – Cube Moving provides: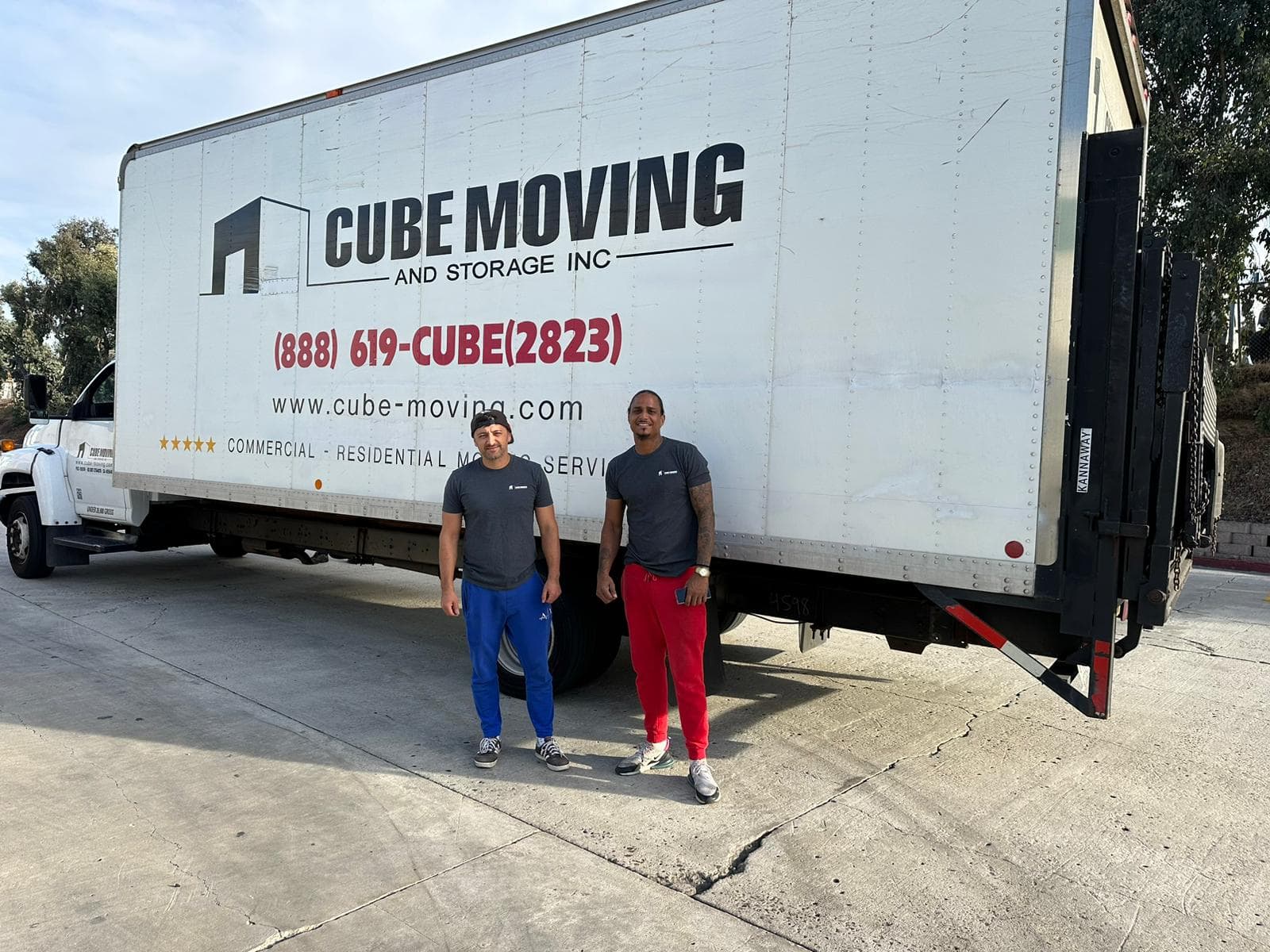 As Little Italy's premier local mover, Cube Moving offers specialized services to make relocating here simple and stress-free:
Residential moves including apartments/condos/homes
Professional packing assistance
Loading and unloading help
Pod packing and unpacking
Specialty moves of pianos, safes, etc
Our Little Italy movers have the training, equipment and know-how to handle all your local moving needs affordably. Here are five key benefits of Cube Moving for local Little Italy services:
Your items are carefully handled by our trained movers.
We offer swift, time-saving services to keep costs low.
Our trucks and tools are ideal for Little Italy's tight spaces.
We're familiar with parking limitations, permits, codes, etc.
We provide customized solutions tailored to your specific moving needs.
Expert Long-Distance and Cross Country Moving Services by Cube Moving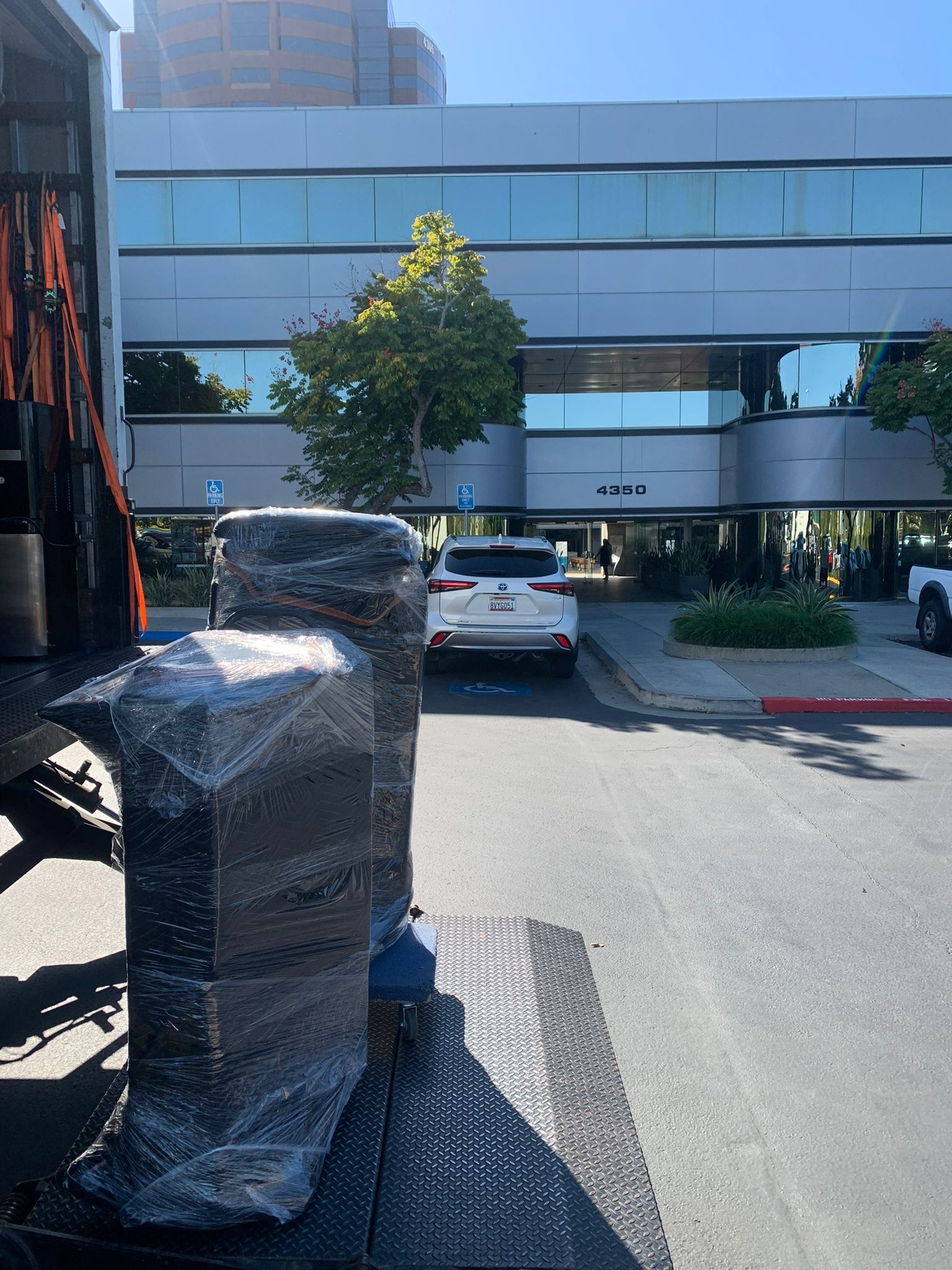 Your Interstate Moving Partner: Planning a move to Little Italy from another state? Look no further than Cube Moving, your specialist in interstate relocations to this iconic San Diego neighborhood. Our team is equipped with the expertise and experience needed for a smooth and seamless long-distance move.
What Constitutes a Long-Distance Move: Typically, a long-distance move is defined as relocating over 100 miles. Such moves require meticulous planning and expert handling, and this is where our specializations come into play:
Interstate Moves: We expertly manage moves that cross state lines, ensuring compliance with all interstate moving regulations.
Intrastate Moves Within California: Our knowledge of California's diverse landscapes makes us the perfect choice for moves within the state.
Comprehensive Full-Service Moves: We provide end-to-end moving services, managing every aspect of your relocation from start to finish.
Why Cube Moving is the Ideal Choice:
State-of-the-Art Equipment: Our use of advanced moving equipment ensures the safe and secure handling of your belongings.
Trained Professional Staff: Our team comprises highly skilled professionals, adept at navigating the complexities of long-distance moves.
Door-to-Door Service: We offer a complete door-to-door service, providing peace of mind and eliminating the stress typically associated with interstate relocations.A Trustworthy Moving Experience: Whether you're relocating from another part of California or crossing the country, Cube Moving stands ready to exceed your expectations with our superior long-distance moving services.Get a Quote Today: For a detailed quote on our cross country and interstate relocation services, contact Cube Moving today. Let us turn your long-distance move to Little Italy into a hassle-free and memorable journey.

Intrastate Move Made Easy" by David L.
"Moving from Northern California to Little Italy seemed overwhelming, but Cube Moving handled it effortlessly. Their team was skilled, friendly, and incredibly organized. They turned a potentially stressful move into a smooth journey."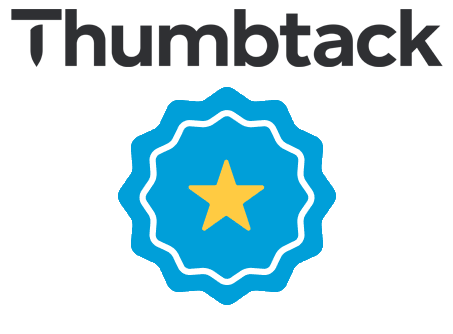 "Excellent Local Moving Experience" by Grace P.
"For my move within Little Italy, I went with Cube Moving. Their local knowledge was evident, and their service was impeccable. The team was punctual, friendly, and handled my belongings with great care. A truly excellent local moving experience!"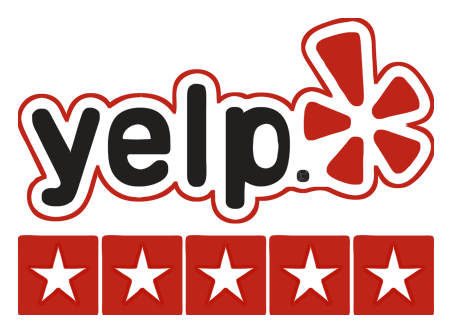 Cross Country Move to Little Italy" by Ethan R.
"Moving from the East Coast to Little Italy was a huge step, but Cube Moving made it seamless. Their coordination and efficiency in handling long-distance moves were impressive. I appreciate their professionalism and highly recommend them."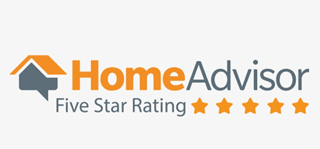 Reliable and Affordable Moving Services" by Sarah H.
"Cube Moving provided reliable and affordable services for my move out of Little Italy. Their pricing was transparent, and the service was beyond my expectations. They made sure every detail was taken care of. Super satisfied!"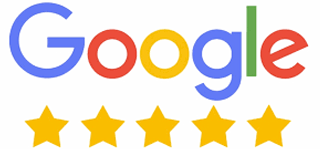 Moving to Little Italy with Ease" by Liam B.
"I recently moved to Little Italy using Cube Moving, and they were fantastic. The team was efficient, respectful, and very knowledgeable about city moves. Everything from packing to unloading was handled professionally. An outstanding moving experience!"