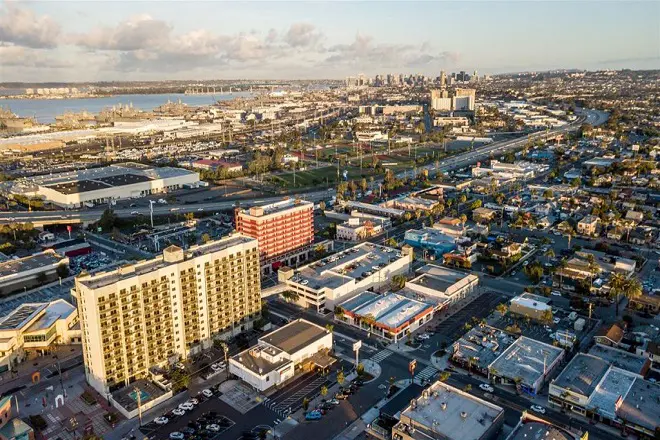 Hire the best Movers National City, CA – Cube Movers and Storage
Transitioning to a new home often stirs a cocktail of anticipation and nerves. If you're setting your sights on the "Gateway to San Diego," National City, you're in for a delightful experience. This bustling enclave, just a stone's throw from downtown San Diego, offers a perfect balance of urban vibrancy and homely charm. Its appealing bay-side location coupled with affordable housing options has propelled National City as a favorite among many relocating families and individuals.
Choosing the right residential movers is crucial, and this is where my team at Cube Movers and Storage steps in. For over 15 years, we've been the go-to local National City movers, forging a reputation for impeccable service. Our intimate knowledge of National City – from its winding streets to the character-filled neighborhoods and even the often-tricky parking scenarios – ensures your move is seamless.
Being deeply rooted as local National City movers, our team doesn't just relocate your belongings; we transition your life with minimal hassle. Our moving professionals, synonymous with efficiency and trustworthiness, are adept at navigating the unique aspects of National City. With us, your possessions aren't just items; they're memories we're entrusted to handle with care.
National City, with its rich tapestry of cultures, recreational hotspots, and tight-knit community spirit, beckons you. And as local National City movers, we're here to bridge your old home to the new. Trust Cube Moving and Storage to be the golden key to your smooth transition in this burgeoning city. So, why wait? Dive into the heart of National City with the support of Cube Movers and Storage, and let the next chapter of your journey unfold with ease.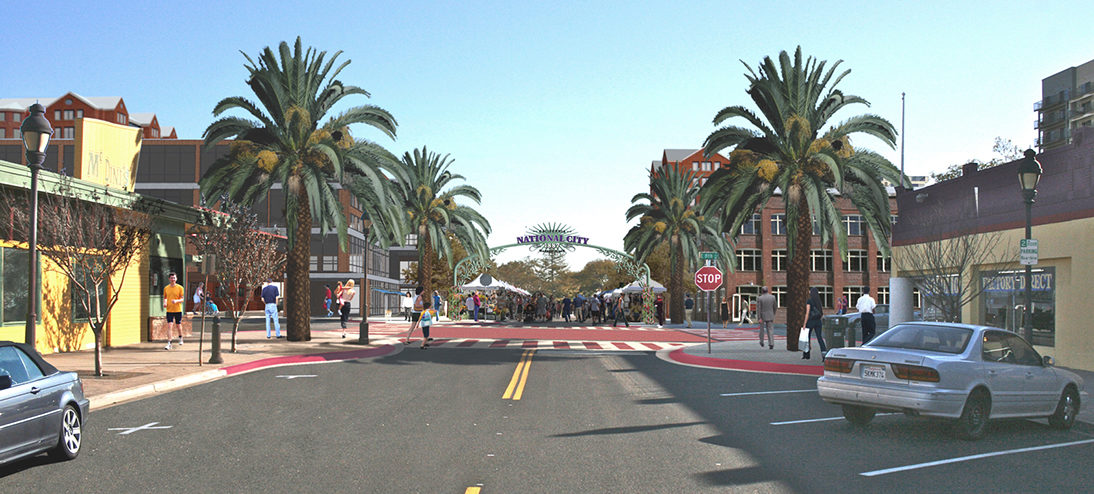 The Value of Partnering with Expert Movers in National City and Deciphering the True Expense of Relocating in National City
Navigating the labyrinth of relocating, especially in a city like National City, without the guidance of professionals can often spiral into a cascade of challenges, from unexpected injuries to potential damages to your precious belongings. This is where the adept local National City movers of Cube Moving rise as a beacon of reliability and efficiency. Delving into the core benefits, here are five pivotal reasons why investing in Cube Moving could lead to considerable savings in your moving journey:
Protection against Expensive Breakages: Our seasoned local National City movers are trained in the delicate art of handling items, ensuring your prized possessions remain intact.

Bypass Equipment Leasing Fees: Save those additional dollars since we come equipped with our own fleet of vehicles and state-of-the-art tools, tailored for relocations within National City.

Swift Turnarounds: Our teams prioritize efficiency, enabling rapid loading and unloading, thus driving down prolonged hourly charges.

Intelligent Commuting: Leveraging our deep understanding of National City's traffic intricacies, we always opt for the quickest routes.

Transparent Financials: Cube Moving's upfront quotes stand testament to our commitment to transparency, ensuring you face no unforeseen financial jolts.
Let Cube Moving stand as your financially prudent ally during your shift to or within National City. Our prowess as local National City movers, combined with our competitive pricing matrix, establishes us as a choice par excellence for your relocation needs.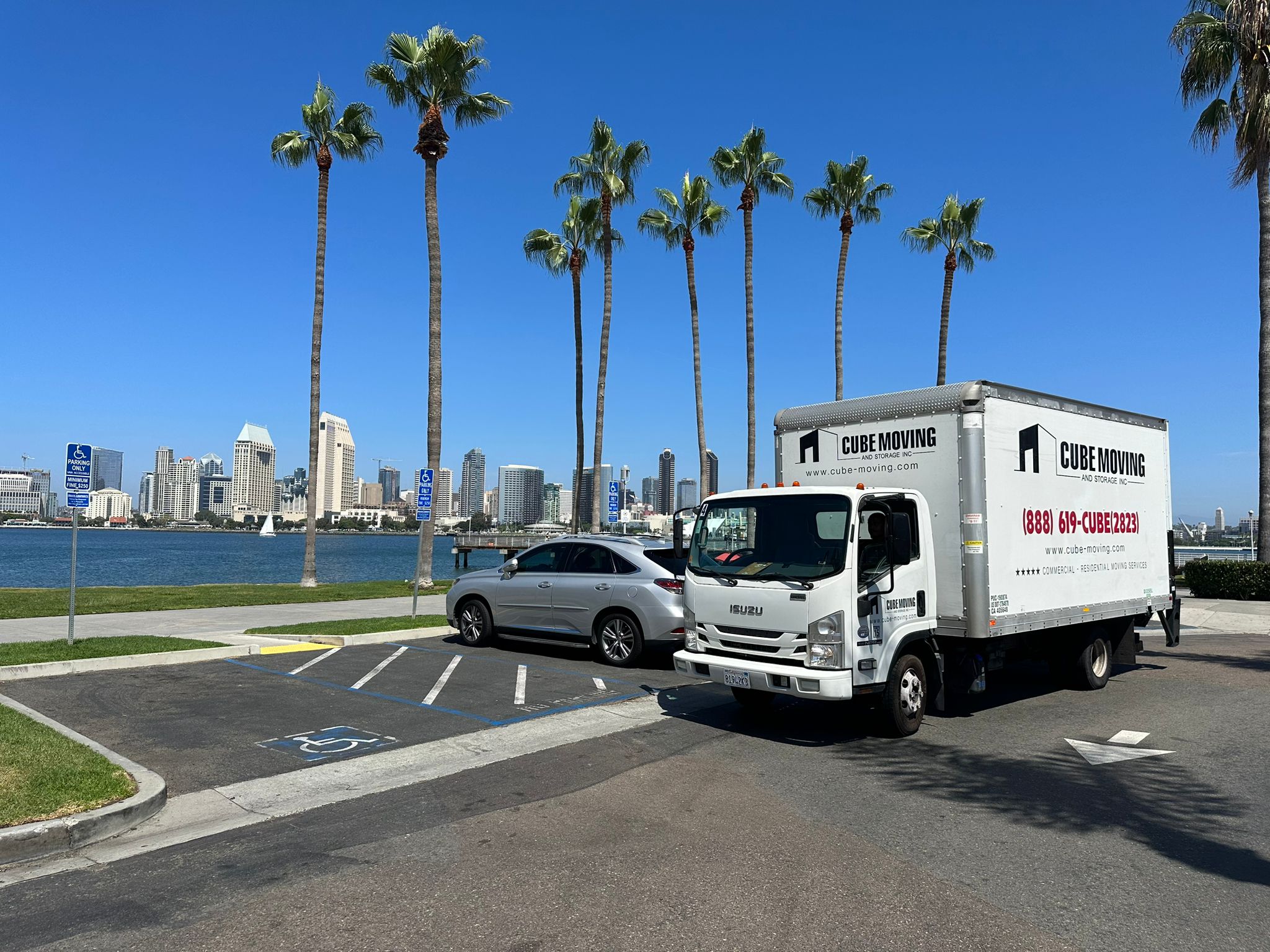 Navigating the Selection of the Ideal Moving Company in National City and Prepping for a Seamless Relocation: A National City Movers Guide
Finding the right moving partner is instrumental in ensuring a hassle-free shift to National City. Let's break down seven quintessential guidelines to steer your decision:
With your moving partner finalized, it's time to pave the path for a seamless transition. Here's your prep list to ensure everything in National City unfolds smoothly:
Consider organizing a sale to downsize unneeded belongings, making the move more manageable.
Aim to consume or give away perishables, ensuring lesser cargo.
Digitally safeguard all vital data, offering you uninterrupted access even amidst the transition.
Adopt a systematic labeling scheme for your packages, guiding the Movers National City crew on exact placements.
Have a separate cache of indispensable items, ensuring you aren't left scouring through boxes on the first day.
Take proactive steps, like address changes, to avoid logistical hiccups post-relocation. Embrace these pivotal steps, and you're all set for an effortless journey with Movers National City into your new abode
Navigating Local Moving in National City, CA – What Cube Moving Brings to the Table:
Touted as the go-to "movers near me" in National City, Cube Movers and Storage stands as a beacon of reliability for those looking to transition smoothly within this burgeoning community. Our expansive range of curated services is a testament to our commitment:
When you search for "movers near me" in National City, it's Cube Movers and Storage that consistently ranks top for genuine reasons. Five compelling reasons that set us apart in the local National City moving scene:
If you're on the hunt for unparalleled "movers near me" services in National City or its adjoining locales, look no further than Cube Movers and Storage. Your perfect moving partner awaits!
Long-Distance & Cross Country Moving Services
Relocating to National City from out of state? Cube Moving has perfected interstate relocations to this vibrant community. Our long distance services ensure your move is a big success.
Let the pros take care of the challenges of a long distance move, such as:
Meticulous planning and scheduling
Disassembly and reassembly of furniture
Specialized packing/crating of valuables
Climate-controlled truck transportation
Secured storage if needed between closings
Management of claims for any damages
With decades of experience, the latest equipment, and extensively trained staff, Cube Moving has long distance moves down to a science. We provide end-to-end service you can count on for a stress-free transition.
Whether your move to National City originates within California or crosses multiple state lines, trust the experts at Cube Moving to exceed expectations. Call us today for quotes on our long distance and interstate moving services!
National City Official Website: Comprehensive information about city services, departments, and local governance.
National City Chamber of Commerce: A hub for businesses, offering resources, events, and networking opportunities.
National City Visitor's Bureau: Guides on attractions, events, and accommodations for visitors and new residents alike.
The Star-News: Local news outlet keeping residents informed on the latest happenings within National City.
National City Parks and Recreation: Information about local parks, recreational programs, and community events.
National City Public Library: Access to books, digital media, educational programs, and other community resources.
National School District: Information about schools, educational programs, and resources for students and parents in National City.
National City Police Department: Resources for public safety, community programs, and police department contact information.
South Bay Family YMCA: A community center offering a range of activities, classes, and programs for all ages.
National City Historical Society: Dedicated to preserving the history of National City and offering residents insights into their city's past.
---
Let the premier local moving experts at Cube Movers and Storage make your relocation to National City smooth, stress-free, and affordable! Contact us today to get quotes for your upcoming move.